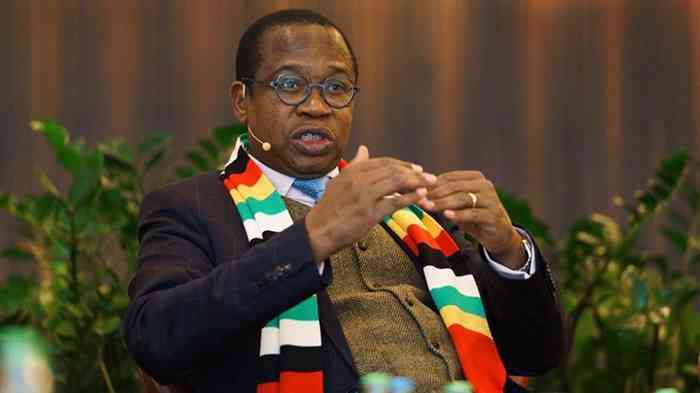 THE High Court has ordered Finance minister Mthuli Ncube to come up with a debt contraction law that compels Treasury to seek parliamentary approval before issuing guarantees and contracting a public debt.
The ruling came after the Zimbabwe Coalition on Debt and Development (Zimcodd) applied to the High Court on April 2022 together with Henry Kane, Chioneso Kanoyangwa and Alice Kuveya.
Zimcodd argued that Ncube had a tendency of issuing guarantees and contracting debt levied on the Consolidated Revenue Fund without approval by Parliament.
In a March 15, 2023 ruling, High Court judge Justice Priscilla Munangati-Manongwa ordered that Ncube should within 12 months propose for national assent to the National Assembly by way of motion or in the Finance Bill the limit for public borrowing envisaged in Section 11(2) of Public Debt Management Act [Chapter 27: 21].
"Within 12 months from the date of this order, the Finance minister shall gazette a Bill of the Public Debt Management Act which Bill will outline the role of Parliament in approving loans and guarantees before the contraction of the same," Justice Munangati-Manongwa ruled.
The Bill would also outline the limits on debts and obligations guaranteed by the State under Section 360(1)(c) of the Constitution, a procedure in respect of which Parliament ratifies or rejects any loan or guarantee and the procedure in which the State regularly updates Parliament on debts which are obligatory loans including guarantees.
In her founding affidavit, Zimcodd executive director Janet Zhou had argued: "It is our respectful contention that the Constitution of Zimbabwe demands that there be prior approval by Parliament of all debt contracted and levied to the Consolidated Revenue Fund.
"We, therefore, seek a declaratory to this effect and an order compelling the First Respondent to come up with a debt contraction law that recognises the obligation to seek parliamentary approval before the issuance of guarantees and contracting of public debt.
"The issue of public debt is a matter of national interest. Every Zimbabwean will be obliged to repay the public debt. The statement of public debt published on November 20, 2021, shows that as of September 2021, Zimbabwe had a public debt of US$13,7 billion comprising external debt of US$13,2 billion and domestic debt of US$532 million."
Related Topics