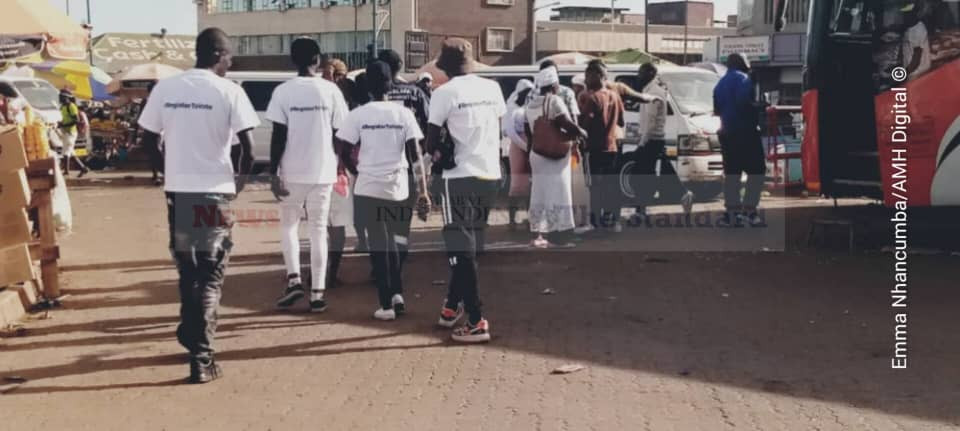 LOCAL organisation, WELEAD Trust is targeting young people at bus ranks to register to vote in this year's polls in order to enjoy a better future.
Speaking recently during a rank to rank campaign at Copacabana and 4th street in Harare, which was themed Get on the Bus, WELEAD Trust said if young people vote, they will be represented in all facets of life.
The campaign is in response to the on-going Zimbabwe Electoral Commission (Zec) voter registration blitz which started on March 12 and will end on March 21, 2023.
"You must participate and be represented in all facets of life, including politics. Voting is our constitutional right, and this year, the youth must show up and participate in the voting process as well as run for public office.
"Youths constitute a population majority of 68.7% in Zimbabwe whereas the youth in Zimbabwe have less than 3% representation in parliament. This can change if the youth rally together to vote.
"Differences in opinions are no reason for violence, if we embrace our differences, peace will prevail."
The campaign comes at a time when Zimbabwean youths aged 15-34 have shown signs of voter apathy.
Some lack knowledge of the registration requirements such as national identity cards.
One of the participants, Millen Muchemwa (19) told Newsday that she is not interested in anything to do with politics as her vote does not change anything.
"This will be my first time to vote. However, I'm not interested because my vote does not change anything in Zimbabwe. I will accept whatever outcome."
Latest statistics from the Zimbabwe National Statistics Agency (Zimstat) present a gloomy picture of the country's unemployment levels, effectively contradicting the repeated claims by government that unemployment is under control.
The population of young people aged 15 to 34 years is 2.3 million, according to Zimstat.
Related Topics