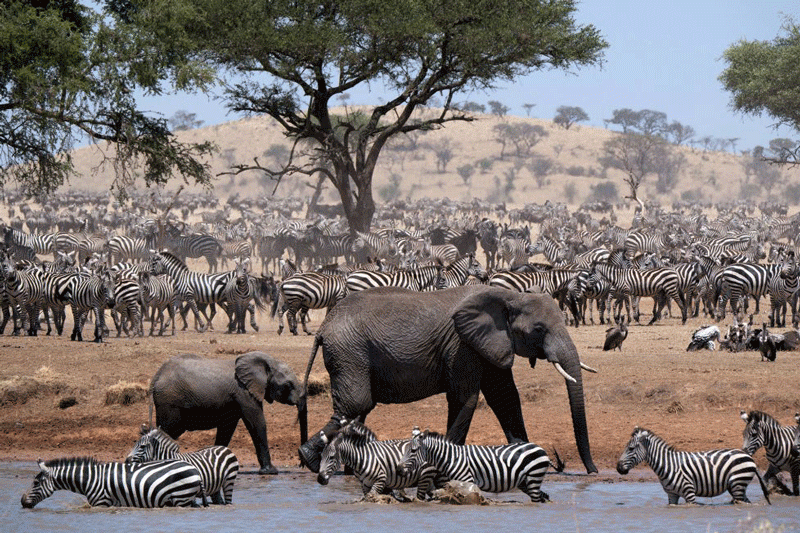 THE Zimbabwe Parks and Wildlife Management Authority (ZimParks) is in the process of establishing a relief fund to help victims of human-wildlife conflict.
ZimParks is currently struggling to compensate victims of wildlife attacks in the wake of increased human-wildlife conflicts.
This prompted Cabinet to establish a relief fund to cushion the victims by way of funeral assistance and an amount paid towards hospitalisation.
While addressing journalists attending an environmental reporting workshop organised by the Environmental Management Agency in the capital last Friday, ZimParks principal planning officer, Courage Mutema said the funding is yet to be availed.
"There is the issue of human-wildlife conflict; this is a serious matter and has also triggered noise not only locally, but regionally and internationally. We do not have a compensation policy for victims of human-wildlife conflict in the country," he said.
"This has been deliberately avoided for obvious facts such as limited capacity in the valuation of damages, open to abuse and possibly corruption. Over and above that there is no equal amount of financial resources to compensate for lost human life or injury.
"There is a drive to have a human-wildlife conflict relief fund. The fund will only relieve the bereaved families and injured individuals on their loss of revenue or capacity to maintain a status quo in their standards of living."
Mutema said they were also managing animals that stray into communities neighbouring wildlife parks with the help of other organisations to avoid further human-wildlife conflicts.
"We have activities and partnerships in the country. Most partnerships are forged on the basis that they involve activities and strategies that enhance community resilience," he added.
In 2021, 71 deaths and 50 injuries were recorded, compared to 60 deaths and 40 injuries in 2020.
Meanwhile, ZimParks spokesperson Tinashe Farawo revealed on Twitter on Friday that a man from Chipinge was attacked by a buffalo.
Related Topics