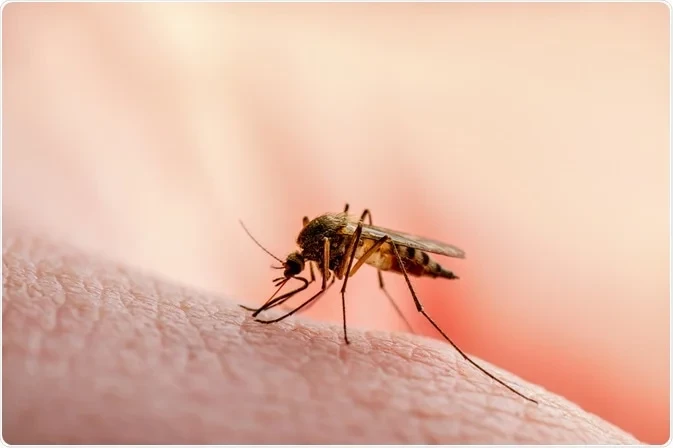 THE Ministry of Health and Child Care has expressed concern over a spike in malaria infections and deaths.
On Thursday last week, the ministry's weekly disease surveillance report indicated that 39 people have succumbed to malaria following an outbreak which has affected 17 623 people to date.
Manicaland and Mashonaland Central provinces recorded the highest number of malaria cases.
Health and Child Care ministry spokesperson, Donald Mujiri, told NewsDay that the causes of deaths are mainly late presentation of the disease at hospitals.
"Patients are being brought in when they have complications like renal failure, jaundice and are pale or in a coma," Mujiri said.
"Some patients have been noted to have other existing medical conditions prior to malaria infection, which have not been treated or managed. We keep encouraging people to report to facilities as soon as they are not feeling well for assessment and treatment."
He said the rainy season also contributed to the increased malaria cases.
"Malaria transmission is seasonal, and we are in the peak malaria season that is why there is an increase in malaria cases. During this period, we have also reported malaria outbreaks in some districts Mudzi, Mt Darwin and Mhondoro Ngezi which we have controlled."
The ministry said it has been distributing treated mosquito nets in both low and high transmission areas.
"In preparation for the malaria peak period, there was an Indoor Residual Spraying exercise in 25 districts. In the year 2022/3: 2 164 443 (84%) of the targeted rooms were sprayed protecting 3 048 913 (94%) of the at-risk population in the districts. The country also distributes nets in some wards in the high burden districts with over two million nets distributed in 2022," the ministry said.
"Management of breeding sites and continued malaria vector surveillance is ongoing."
Community Working Group on Health Executive Director, Itai Rusike, said the country was still far away from achieving the Global Malaria Strategy's goal of a 90% reduction in malaria cases.
"In communities where malaria is endemic, we see challenges such as limited access to quality and affordable medication, lack of bed nets for some populations, limited resources of civil society organizations to reach the most vulnerable populations and limited diagnosis of cases. Also, there is a growing problem of antimalarial and vector resistance which needs to be addressed," Rusike said.
Related Topics