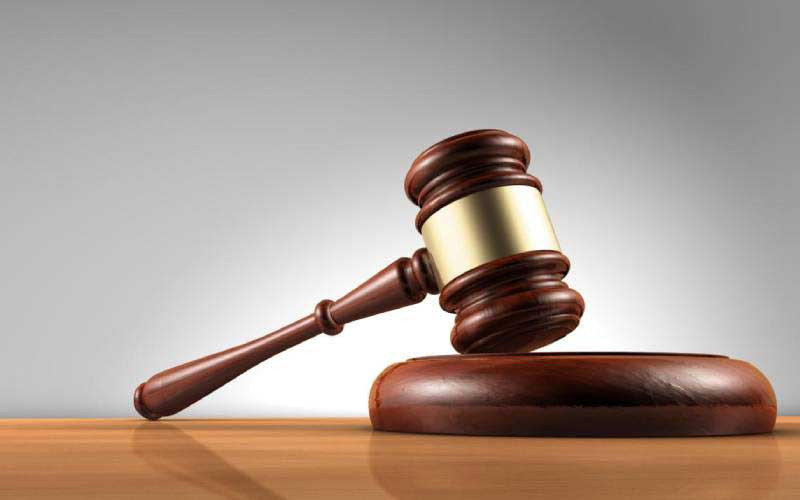 A PRISON officer who was fired in 2019 after prisoners' food rations went missing has been reinstated by High Court judge Justice Catherine Bhachi-Muzawazi.
Rhoda Mawadze is now set to resume her duties after the Zimbabwe Prisons and Correctional Services (ZPCS) failed to establish who stole the food.
"The court found the administrative decision grossly irregular and accordingly, dismissed the point in limine and upheld the applicant's claim in terms of the draft order sought. Resultantly, it is ordered that, the decision handed down by the first respondent on May 12, 2019 be and is hereby quashed and set aside. The applicant be and is hereby immediately reinstated to her employment without loss of salary," the judge ruled.
The ZPCS was ordered to pay costs of the suit.
The matter spilled into courts after Mawadze appealed against her dismissal.
She cited ZPCS chief superintendent Tawanda Chimika, ZPCS Commissioner-General Moses Chihobvu and Home Affairs minister Kazembe Kazembe as respondents.
The court heard that Mawadze and another officer were employed as rations officers. They were then fired on allegations of contravening numerous sections of the rules and regulations governing prison officials.
This was after food rations meant for inmates went missing between August 1, 2018 and December 12, 2018 when the duo was on duty.
In her defence, Mawadze argued that she had been allocated double duties which saw her working outside the prison premises most of the time.
She also said several people had access to the food stores during the same period. She said the premises where the food was kept was not well secured and had broken window panes.
The court heard that there was no proper record keeping and accounting for the food stocks, their distribution and the handover-takeover procedures were flawed.
When the ZPCS disciplinary committee, chaired by Chimika, convened it found Mawadze and her colleague guilty of stealing the food.
Mawadze saw the decision as grossly irregular and then approached the courts, but Chimika said Mawadze had jumped the gun by turning to the High Court.
In her ruling, Justice Muzawazi said the disciplinary committee should have given Mawadze another chance.
"They should have taken the flaws that were highlighted in evidence as a learning curve and a chance to re-evaluate and improve the inefficiencies in the system, instead of taking a defensive strategy of penalising the small fish that brought the whole inefficacies and saga to light," she ruled.
Follow us on Twitter @NewsDayZimbabwe
Related Topics