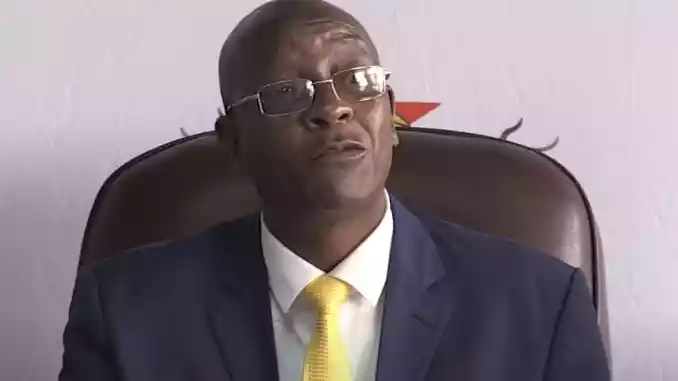 THE Criminal Law (Codification and Reform) Bill has been tabled before Parliament for crafting.
This follows approval of the amendments to the Criminal Law Code by Cabinet in December last year.
The proposed amendments to the Criminal Law Code have, however, been described by civic groups as undemocratic as they seek to punish people for undermining the country's interests.
Critics said some of the proposed amendments emanate from a push by the ruling Zanu PF party for the enactment of a Patriot Act.
Under the proposed amendments, people viewed as unpatriotic could face prosecution.
The Bill also provides for a mandatory sentence in rape and murder cases. In addition, it expands the definition of "dangerous drugs" and also amends the elements of abuse of public office.
The proposed law will now go through all the stages of crafting of a Bill in both chambers of Parliament.
Meanwhile, Justice minister Ziyambi Ziyambi has told Parliament that the Judicial Laws Amendment Bill, which is also before the House will increase the public's accessibility to court proceedings.
The Judicial Laws Amendment Bill is currently in the Second Reading Stage in the National Assembly.
Last year in February, the Judicial Service Commission launched virtual courts to speed up completion of cases.
"Due to the beauty of technology, virtual sittings may be made accessible to the public through video conferences which can accommodate a number of people. The introduction of virtual courts is not meant to deprive the right to public hearings, but rather this will increase the accessibility of court proceedings to the public since virtual sittings can potentially accommodate more people than some of the physical courts, for example, Zoom meetings can accommodate up to 500 people per session," Ziyambi said.
He said the law seeks to make sure that justice is delivered expeditiously.
"The Legislature will promote the speedy delivery of justice by a competent specialised court. It is pertinent for members to note that the Bill seeks to align Section 85 of the Labour Act chapter 28:1 to the qualifications of a judge provided by section 179 of the Constitution. The law does not intend to lower the standards of our justice system."
Related Topics