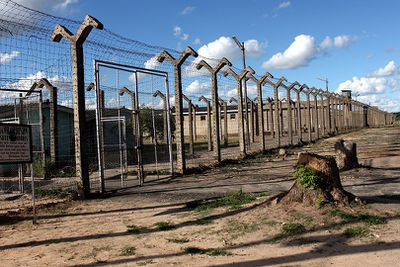 A 49-YEAR-OLD Honde Valley man has been slapped with a 30-year jail term for raping his nine-year old niece.
The man (name withheld to protect the minor) appeared before a Mutare magistrate this week facing rape charges.
Six years of his 30 year prison term were suspended on condition of good behaviour; He will serve 24 years in full for his crime.
In a statement, the National Prosecution Authority (NPA) said it is advocating for stiffer rape sentences.
It is the State case that sometime in December 2021 the accused person followed the nine-year old Early Childhood Development pupil to a well that is about 100 metres away from their home in Gwenanguruve Village, Mutasa, Honde Valley.
The accused person dragged her to a banana plantation close to the well and raped her once. The complainant tried to scream, but the accused covered her mouth with his hand. The accused person also raped the complainant sometime in September 2022 as she was in the field collecting sweet potatoes.
The matter came to light when the complainant went to her mother's place in Mbato Village, Mutasa, Honde Valley where she told her mother of the rape incidents.
The complainant's mother then made a report to the police leading to the arrest of the accused person.
Related Topics