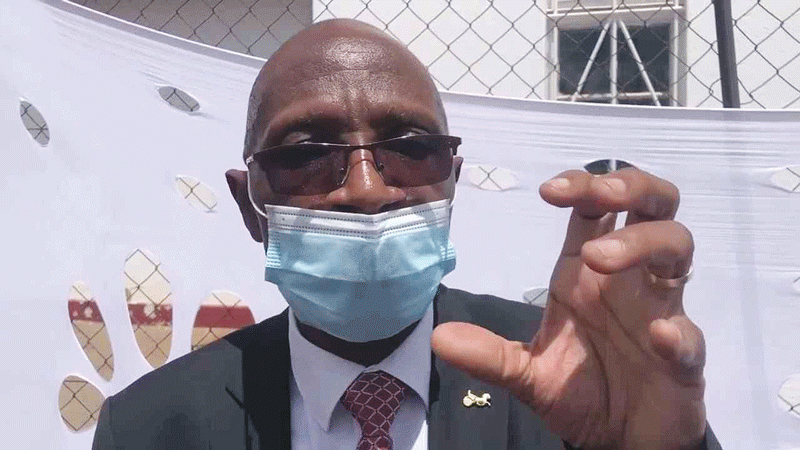 REGISTRAR-General (RG) Henry Machiri says government is still issuing non-biometric passports which he said would remain in use despite the advent of e-passports.
Machiri told NewsDay that phasing out old passports did not necessarily mean they would not be used.
His statement comes as government is still rolling out the non-biometric passports in some centres, for instance in Bindura, which has not yet been upgraded to facilitate issuance of e-passports.
Citizens have been avoiding getting the standard passports for fear that they might be rendered outdated soon.
"The phasing out of the non-biometric passports doesn't mean they don't work. Some centres that haven't been equipped with systems capable of processing e-passport applications are still processing standard passports. We cannot necessarily throw away stationery," Machiri said.
Both a normal or standard passport and a biometric passport contain basic identifying information.
The difference is the chip in the e-passport that also contains biometric information.
Biometric passports do not have to be read mechanically or manually.
Instead, they can be scanned from a short distance.
Meanwhile, Harare passport offices were yesterday packed as citizens tried to get passports at the last minute for travel before New Year.
"It's not something new, this always happens during the festive season. We have relatives living in the diaspora and when they come back for the holidays, they take advantage of that period to renew their passports, hence the demand is higher," Machiri said.
"This is not something to worry about, we are prepared to meet the demand. The Harare passport office has been operating on Saturdays as well. We also extended this service to Bulawayo offices to accommodate people wanting to get passports."
In a Press statement yesterday, the Civil Registry Department said the Bulawayo passport office would with immediate effect be operational from 7am to 7pm during weekdays and on Saturdays between 8am and 3pm until further notice.
"This window has been specifically opened for the convenience of clients applying for the e-passport only. All other vital civil registration documents will continue to be issued during normal weekday operating times," the statement read.
"As the department continues to devise strategies to enhance service delivery, we anticipate that these extended operating hours will certainly facilitate efficient e-passport services in response to the high demand for the service."
Related Topics