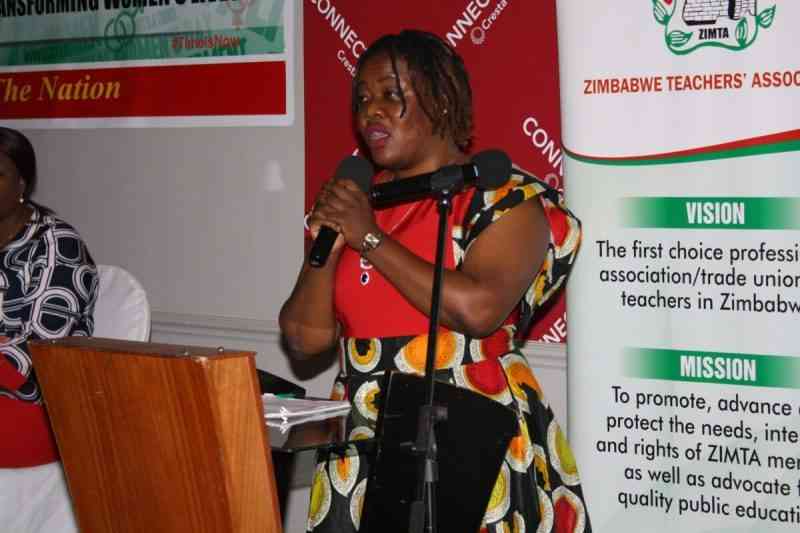 THE Zimbabwe Congress of Trade Unions (ZCTU) has threatened to boycott the Tripartite Negotiating Forum (TNF) meetings next year, saying the body has failed to represent the interests of workers.
In its 2022 end-of-year statement yesterday, its president Florence Taruvinga said efforts by unions to try and improve the welfare of workers in the country hit a brick wall as government was not willing to pay a living wage or consider United States dollar salaries.
The TNF is a social dialogue platform that brings together government, business and labour to negotiate key socio-economic matters. It has been in existence since 1998; initially as a voluntary and unlegislated chamber in which matters were discussed and negotiated by the partners.
Taruvinga said: "Government has failed the Tripartite Negotiating Forum (TNF). The platform has not delivered to expectation and it is, therefore, our view that the TNF Act needs to be revisited for its decisions to be binding, not this arrangement where its decisions are subject to approval by Cabinet. We have already made it clear that come 2023, labour shall boycott TNF meetings if the other social partners continue to act in bad faith for selfish ends while sacrificing workers."
She blasted government for taking long to gazette the agreed US$150 minimum wage, a move which has seen workers in the country continue languishing in poverty.
"As you are aware, collective bargaining is our trump card as unions, but these have remained mere talk shows resulting in nothing. Our 2022 goal was for all workers to earn US dollar-denominated salaries and wages but the obtaining laws are militating against that. Our social partners are not negotiating in good faith at all negotiating platforms. For instance, to date, the government has not gazetted the recommended US$150 minimum wage for it to be effective. This clearly indicates a non–committal stance by government towards alleviating the plight of workers.
"On the other hand, employers are exploiting that gap to pay low wages. Employers, on the basis that the Zimdollar is the base currency, are generally opting to pay allowances in forex while salaries remain fixed in local currency. This has a negative net effect on the overall social protection as workers will have low pensions upon retirement, cannot access meaningful loans from banks, afford medical and educational services.
"The proportion of the working poor has increased markedly with average salaries lagging the poverty datum line. The average minimum wage in Zimbabwe as at November 2022 was about $98 000 (US$155) at the then prevailing official rate and US$131 using the then average black market rate)," Taruvinga said.
Public Service, Labour and Social Welfare ministry secretary Simon Masanga said: "I'll comment after I see the ZCTU statement."
Related Topics