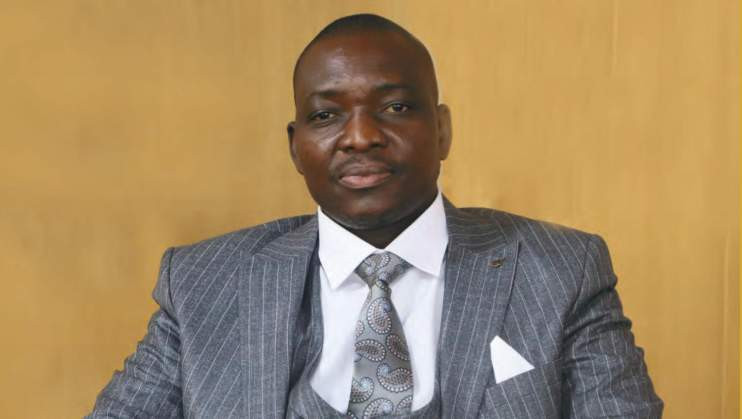 ENERGY minister Zhemu Soda says the current electricity crisis can be attributed to this year's wheat bumper harvest, which resulted in most of Kariba Dam's water allocations being utilised during the winter wheat cropping season.
The Zambezi River Authority (ZRA) allocates 45 billion cubic metres of water to both Zimbabwe and Zambia for power generation at Kariba, but water levels have now dwindled so much that Zimbabwe has had to cut generation at Kariba by half from about 600 megawatts (MW).
Speaking yesterday during the official launch of a United Nations Sustainable Development Goals (UN SDG) Fund and Stakeholder Engagement function in Harare, Soda said the country relied more on Kariba hydro-energy for electricity during the winter cropping season, thereby exhausting its water allocation.
"Because of what we were experiencing at Hwange Power Station, the faults that are currently obtaining at the boilers — we had to depend on Kariba Dam more than the Zambians did; especially during winter when we wanted to produce adequate wheat. It was a strategy and it worked because we will not import wheat because of the bumper harvest," Soda said.
"The cost has been on excessive use of water which was supposed to be spared. We are very aware that we overused our water and by last week, Zimbabwe had overused the water by around 5% of its allocation. We are actually using Zambian water to generate electricity for ourselves. There was a high level meeting between Zambia and Zimbabwe, and Zambia allowed us to use its water to generate 300 megawatts."
The Energy minister said traditional source markets for power imports had been affected by climate change.
"In order to address the supply-demand gap, we usually import power from our neighbours in the Sadc [Southern African Development Community] region. However, in recent months, we have noted that our neighbours are also experiencing power supply shortages thereby limiting our capacity to import from traditional suppliers; particularly South Africa."
Soda said government was encouraging power-generating institutions and households to be on the national grid.
"We are increasing and widening the net metering scheme to ensure that all isolated generators by institutions and individuals are connected to the grid. 117 institutions have been put on the national grid since the call was announced," he said.
Speaking at the same event, which will see Zimbabwe getting US$45 million ($10 million from UNSDG-Fund, and $35 million from other potential local funders) for renewable energy, UN resident and humanitarian co-ordinator Edward Kallon said: "The UN SDG-Fund Joint Project that is being launched will support scaling up of renewable energy and its value chain in the country and beyond. We have come a long way; let me seize this opportunity to appreciate the government of Zimbabwe, Old Mutual and other partners who have been with us, in making this possible. With this launch of the Zimbabwe SDG-F joint programme, we will demonstrate the catalytic nature of renewable energy."
He said the renewable energy project would accelerate attainment of SDGs in Zimbabwe.
Related Topics