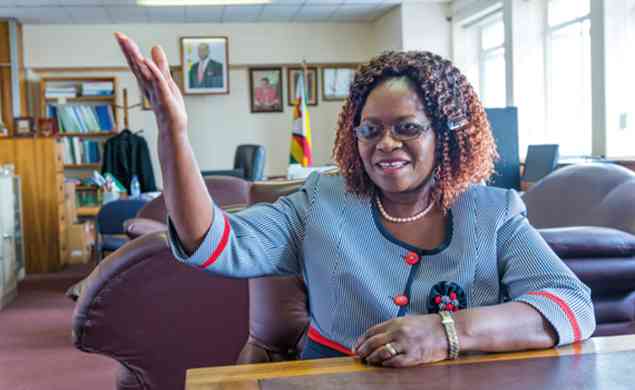 The Ministry of Public Service, Labour and Social Welfare is under the spotlight after Auditor-General Mildred Chiri exposed massive rot and corruption in the management of resources meant to benefit the underprivileged.
The report is part of Chiri's report on Appropriation Accounts, Finance and Revenue Statements and Fund Accounts for the year ending 2021.
"The ministry was allocated a total of $7 382 629 000 in the 2021 financial year and its total expenditure was $5 867 713 446. This means at the end of the year the ministry had $1 515 915 554 that was unspent, which is disturbing considering how many families, pensioners and persons living with disabilities had to go without food at the height of the COVID-19 pandemic, and how many schoolchildren had to leave school through non-payment of fees," the report said.
The Auditor-General said the ministry did not follow laid-down procedures in paying school fees under the Basic Education Assistance Module (BEAM) — a social welfare programme targeting disadvantaged children and orphans.
"The ministry made overpayments amounting to $794 842 under the BEAM programme, to a number of schools due to lack of scrutiny of invoices upon payment.
"This was contrary to section 53(1) of the Public Finance Management (Treasury Instructions), 2019 which states that all payments made should be appropriately authorised, accurate, complete and adequately supported," the report said.
The Auditor-General found that 120 motorcycles donated by the United Nations Children's Emergency Fund in 2015 were lying idle at provincial offices because the social workers who were supposed to use them did not have licences.
The Auditor-General also established that the selection of the Vulnerable Urban Persons Fund was also murky.
"The processes of identification and assessment of intended beneficiaries were not properly co-ordinated, resulting in unreliable databases of beneficiaries, processing of payments to duplicate beneficiary names. It was also noted that payments were made to beneficiaries with fictitious identity numbers and suspicious names, incorrect and insufficient contact addresses," the report read.
Related Topics