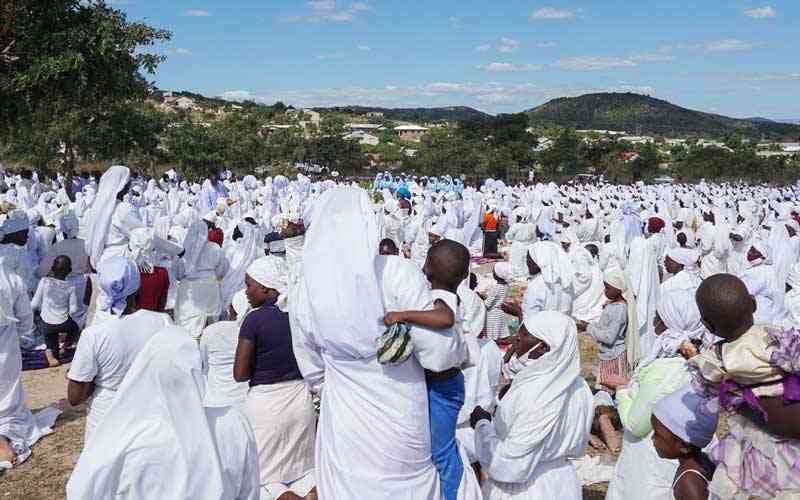 THE Zimbabwe Gender Commission (ZGC) has called on authorities to regulate churches to fight sexual offences against girls.
This comes as reports of sexual offences at religious places such as at Apostolic faith sect shrines and churches have been increasing over the years.
ZGC chairperson Margaret Sangarwe-Mukahanana yesterday told NewsDay that it is difficult to monitor errant behaviour in churches because they are not regulated.
"Churches are voluntary organisations and they are unregulated. There is no code of conduct which governs them, and it is difficult to monitor sexual offences at churches lest we are told that we are infringing on the fundamental rights of worship and association," Sangarwe-Mukahanana said.
"However, if we want to arrest the scourge of child marriages and sexual offences, there should be at least some regulations that govern churches," she suggested.
Meanwhile, in a statement yesterday, an alliance of five child focused agencies that include Plan International, Save the Children International, SOS Children's Villages International and World Vision said relevant authorities including churches and traditional leaders should timely respond to all cases of child sexual abuse.
"We are calling on all relevant actors to invest more in awareness by communities (including children) on the need to report abuse early to break the cycle and receive help. In the case of sexual abuse survivors, they must be able to access different essential services in line with the country's laws. Such services include psychosocial support, termination of pregnancy and other medical services," the statement read.
The organisation said the continued "horrendous" sexual abuse of young girls undermined the quest for equity and quality of life for them.
"The recent, shocking media reports on pre-teen girls from Tsholotsho and Bindura where children got pregnant due to abuse shows that the violation of girls' rights continues unabated. It is clear that young girls continue to experience sexual abuse within their homes and communities, which are meant to be safe spaces. Collectively, more still needs to be done to strengthen prevention of sexual abuse and timeous response to the same."
The alliance added: "There is need for severe penalties for sex offenders."
According to a 2019 survey by the Zimbabwe National Statistics Agency, 33% of women reported that they were married before reaching the adult age of 18.
Follow us on Twitter @NewsDayZimbabwe
Related Topics