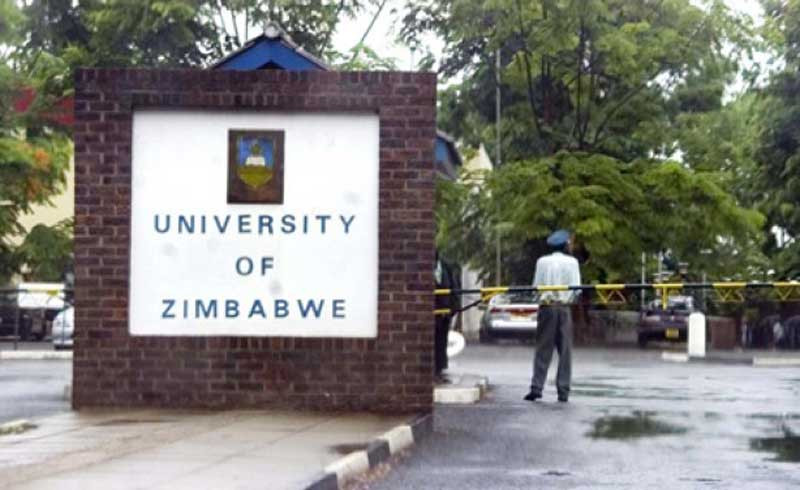 UNIVERSITY of Zimbabwe (UZ) students have taken the institution and its vice-chancellor Paul Mapfumo to court challenging the recent increase in tuition fees.
The university recently increased fees, with students now expected to fork out an equivalent of US$1 000 per semester, triggering protests at the institution which resulted in 19 students being arrested last week.
In an urgent chamber application filed at the High Court, Narshon Kohlo, Paidamoyo Mafusire and Ethel Museswa cited Mapfumo and the UZ as respondents.
The students, represented by Tendai Biti, are seeking an application for review to challenge the respondent's decision to increase fees.
In their founding affidavit, the students said they had since established that the first and second respondents had since effected massive tuition fee increases averaging 700% for this semester.
"Raising fees in some cases by a factor of 700% is grossly irrational and unreasonable. The current rate of inflation is 197%. Therefore, raising fees beyond the rate of inflation is simply unsustainable and grossly unreasonable and irrational," the application read.
"The tuition charged and levied to students is, therefore, not the primary basis of the financing of the institution. The financing of the institution depends wholly on the government of Zimbabwe through the Consolidated Revenue Fund."
In the 2022 National Budget, UZ was allocated the sum of $3,3 billion and in the supplementary budget, an additional of $4,6 billion.
"It is, therefore, our respectful contention that given the huge supplementary budget of over 100% allocated to the UZ which takes its budget from $3,3 billion to $7,9 billion, the massive increase of tuition fees was totally unnecessary therefore grossly unreasonable, and irrational.
"The respondents' fee increase is only tuition and excludes accommodation, transport and food. It also excludes services that have been commercialised which students pay for. These include the cost of photocopying materials. Most importantly, it excludes food and accommodation," the application read.
"The respondents' increase fails to take into account that 90% of the students at the UZ that we represent come from indigent backgrounds. The majority of us are children of peasant subsistence farmers, vendors, schoolteachers, drivers, cross-border traders, and pastors. The proposed fee increase is way above the rate of inflation. The proposed fee increase is way above the average salary of a teacher, who earns $77 000."
The students contend that the decision is illegal.
However, the UZ has since urged learners to come up with payment plans, insisting that the proposed tuition fees will not change.
In a statement, UZ acting registrar Munyaradzi Madambi said the university had introduced flexible payment plans for students which critics say were accompanied by tight deadlines.
Related Topics