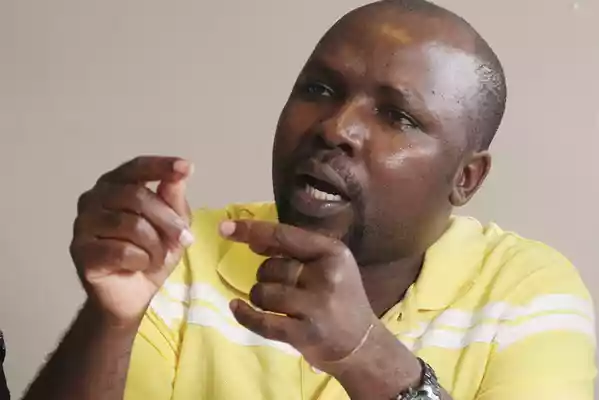 FORMER Zanu PF national youth political commissar Godfrey Tsenengamu yesterday said President Emmerson Mnangagwa will be hounded for continually detaining Citizens Coalitions for Change (CCC) legislators Job Sikhala (Zengeza West), Godfrey Sithole (Chitungwiza North) and 13 Nyatsime opposition activists.
On Tuesday, Sikhala had his umpteenth bail application thrown out in a case he stands accused of obstructing the course of justice.
Sikhala, Sithole and the 13 activists were arrested in June and have been remanded since then at Chikurubi Maximum Security Prison, where they are being denied bail.
The outspoken Front for Economic Emancipation in Zimbabwe leader Tsenengamu addressed a Press conference in the capital yesterday under the banner Friends of Job Sikhala Solidarity Trust, telling journalists that Mnangagwa was living on borrowed time.
The Friends of Sikhala group includes Transform Zimbabwe leader Jacob Ngarivhume, former Zanu PF terror group Chipangano leader Jim Kunaka, Chitungwiza and Manyame Rural Residents Association director Marvelous Khumalo and Sybeth Musengezi of Zanu PF.
"I am a leader of a political organisation being a friend of Job Sikhala. I was once arrested in the new dispensation as well as the old dispensation under the late President Robert Mugabe's regime after I spoke about what was happening then," Tsenegamu said.
"In 2017, we had an operation to restore our legacy, but it is so sad that the so-called new dispensation has gone rogue disregarding the rule of law and disregarding the national Constitution totally. I don't believe in Job Sikhala's political ideology, but I don't see any reason to celebrate his persecution because he is also a Zimbabwean and he doesn't deserve this," he added.
He then warned Mnangagwa that: "No one is safe. Everyone is a potential victim. Those who are leading this once jumped the border, fearing to be arrested and you are also a candidate of what Job Sikhala is going through. The late President Robert Mugabe went to his home while sick because of this regime and what this regime is doing is not sustainable. Power is temporary and don't get drunk with power. This will come back to you."
However, both Tsenengamu and Kunaka accused CCC of throwing Sikhala and others under the bus, saying they had not done enough to mobilise for their release.
Follow us on Twitter @NewsDayZimbabwe
Related Topics