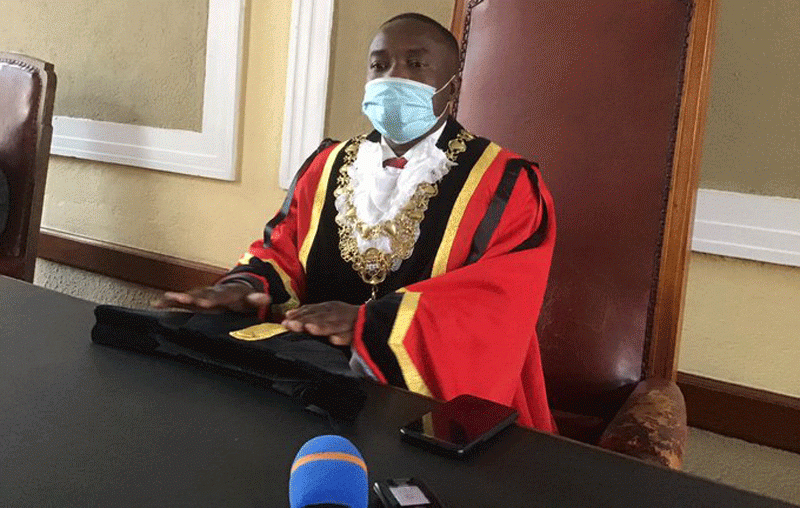 THE City of Harare is considering cancelling Zimbabwe Phosphate Industries (ZimPhos) contract for failing to supply water treatment chemicals.
ZimPhos supplies water chemicals to Harare and other satellite towns such as Ruwa, Norton and Chitungwiza.
Speaking at a council meeting yesterday, Harare mayor Jacob Mafume said they were seeking government approval to cancel the contract.
"We are going to write a letter to government to allow us to look for other markets that provide water treatment chemicals. We need more suppliers, we can't rely on ZimPhos only," he said.
"We have been having a challenge with water for the past three weeks due to shortages of water treatment chemicals. What we don't have at the moment are chemicals, which has disrupted the livelihoods of the citizens."
The shortage of water treatment chemicals is a perennial challenge facing the local authority, resulting in periodic water cuts.
On several occasions, the HCC has been forced to close its main water plant due to lack of funds to purchase water treatment chemicals.
This has seen residents relying on open and untreated water sources, risking contracting waterborne diseases.
In 2008, lack of water treatment chemicals resulted in over 4 000 deaths from cholera.
It was only after the intervention of United Nations (UN) agencies, the United States Agency for International Development, and the European Union that the disease was contained.
Mafume said the city also needed more reservoirs to curb water challenges.
"As you know, the water situation is a perennial problem. We also don't supply water in Harare only, we supply Chitungwiza, Norton, Ruwa and a number of new settlements. So basically, what it means is that we need more reservoirs to pump water," he said.
Budiriro ward 43 councillor Blessing Dumo said ZimPhos' monopoly could not be allowed to continue.
"We need more suppliers. It's not the problem of the City of Harare that has failed to meet its obligations, but it's because of the supplier, ZimPhos monopoly which has negatively affected us," Dumo said.
Ward 16 councillor Denford Ngadziore said: "ZimPhos has failed us. This is an urgent matter that needs to be taken seriously otherwise this meeting will just be a talk show. All we need is water running through our taps."
Follow us on Twitter @NewsDayZimbabwe
Related Topics