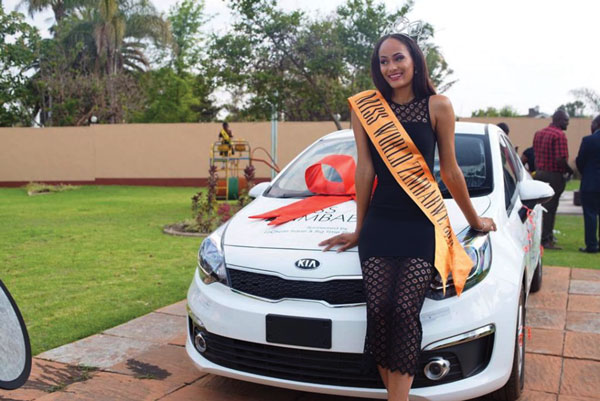 BY WINSTONE ANTONIO
REIGNING Miss World Zimbabwe (MWZ) Hajirah Belinda Potts' one-year term is set to come to an end soon, as the search for a new national queen begins with auditions set for June 13 to 15 at Miss Zimbabwe Trust (MZT) offices in Newlands, Harare.
In an interview with NewsDay Life &Style yesterday, MTZ administrator Christine Matambo said this year's pageant would be bigger and better as they strive to maintain high standards set by the former chairperson, Marry Chiwenga.
"We are happy to announce that our national beauty queen search starts this month from June 13 to 15 at our offices. The pageant is open to single Zimbabwean women, either locally or abroad, aged between 18 and 25, who have never married or given birth, should be at least 1,70 metres tall, 60kgs or below, should have no tattoo or any visible marks and should hold no criminal record," she said.
"Casting auditions will be held from 10am to 4pm at the home of Miss Zimbabwe Trust, 14 Boundary Road, Highlands, Harare. The aspiring models should bring their portfolios and heels."
Matambo said they would continue to uphold the values of the pageant, with the queen being crowned on merit by the judges whose decision is not influenced by anyone from the nine-member executive committee.
The country's flagship beauty contest is now in the hands of a nine-member executive committee after former MZT chairperson, Marry, stepped down from the position last year. It is set to run under the theme Helping Zimbabwe Survive Natural Disasters.
Although, Marry, who is the wife to Vice-President Constantine Chiwenga, stepped down as the pageant's chairperson, she, however, remains the licence holder of the global event in Zimbabwe.