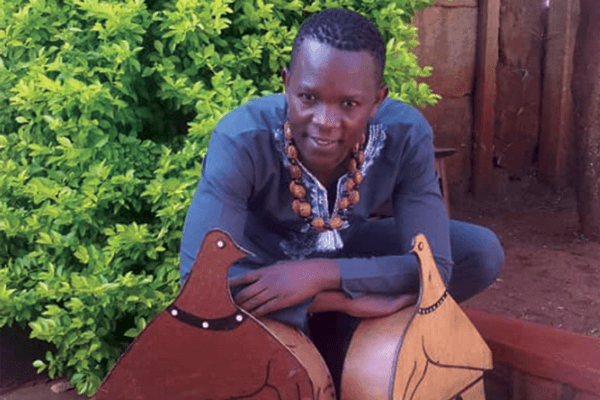 BY TAFADZWA KACHIKO
MARIA Duchess Arts Trust director Kelvin Chikumbirike is seeking US$2 000 from well-wishers for an air ticket to the ZimFest Arts Festival in the United States, where he is scheduled to teach playing mbira and marimba from August 5 to 8.
Zimfest is an annual event held at the University of Oregon in the US. A number of teachers are selected from Zimbabwe to facilitate workshops on traditional instruments and culture. Chikumbirike told NewsDay Life & Style that Zimfest organisers only cater for food and accommodation.
"I am supposed to go to Zimfest in August to teach mbira and marimba. I am appealing for financial donations to enable me buy an air ticket since event organisers are only catering for accommodation and food. I managed to secure funds for my visa," he said.
"When I went to the Ministry seeking funds, it said it didn't have. I just want an air ticket. To donate, use EcoCash account 0772729533 or Steward Bank account 1027867436. You can also call me on 0734598204."
The 29-year-old Science teacher said his participation at Zimfest would give him exposure and networking access that would help him develop his organisation.
"This is going to be a platform for networking and it will expose me to various opportunities. I am going to gain experience and knowledge that will help me to enhance the support that I give to the vulnerable people that I work with back home. It will also be a good platform for cultural exchange," he said.
Chikumbirike has taught traditional instruments at Jairos Jiri Secondary School in Southerton, Passing Ways Academy in Hatcliffe, Little Explorers in Milton Park, Harare Children International school in Borrowdale. He also hosts mbira workshops with children every holiday at number 15 York Avenue in Highlands.
His organisation teaches people living with disabilities, the orphaned and homeless children, including adults living in the streets, other vulnerable members of society and prisoners how to make and play both marimba and mbira. It also teaches other artistic skills such as drawing and bead making.