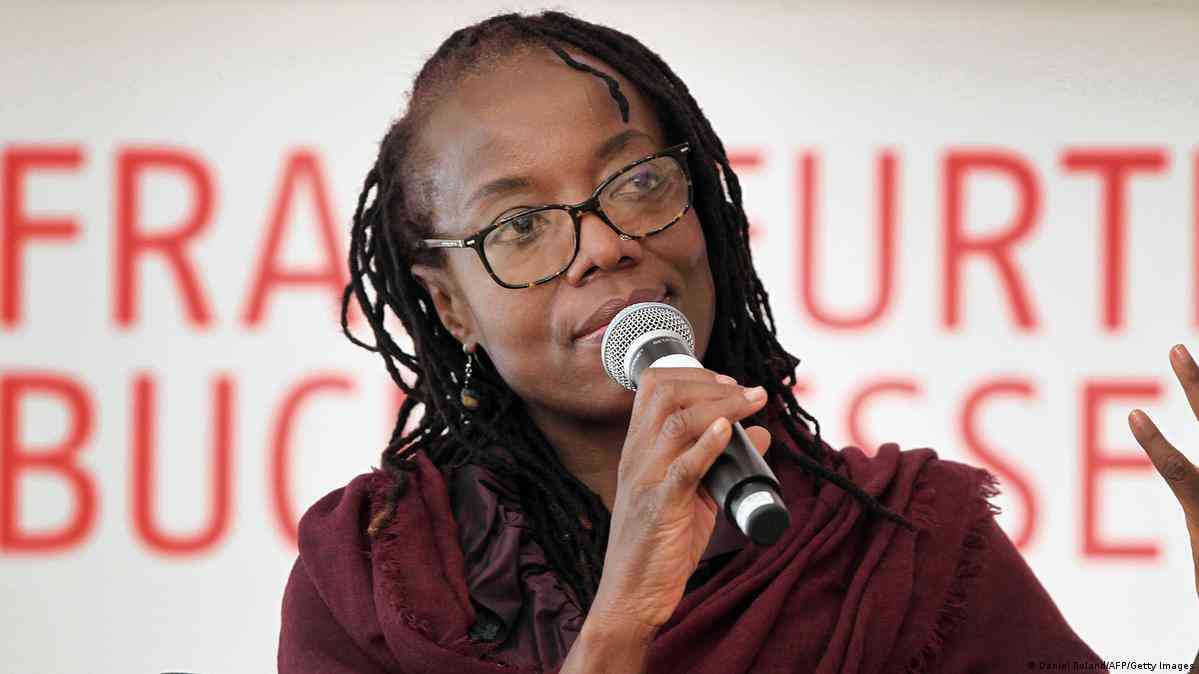 RENOWNED local novelist and filmmaker Tsitsi Dangarembga's efforts to champion the cause of freedom, democracy and human rights have not gone unnoticed by the international community.
On October 5, she will receive the Africa Freedom Prize at Market Theatre, Johannesburg, South Africa.
The latest award is courtesy of the Friedrich Naumann Foundation for Freedom (FNF) in recognition of her unwavering resilience and commitment to the cause of political reform and freedom in Zimbabwe.
According to FNF, the award is given to individuals who would have shown remarkable courage and dedication to advancing the cause of freedom, democracy, and human rights on the African continent.
The foundation said Dangarembga's unwavering commitment to these principles made her a deserving recipient of the prestigious award.
"Dangarembga's recent arrest for staging a peaceful protest demanding political reform in Zimbabwe served as a stark reminder of the challenges faced by those advocating for change in the country. Despite the adversity she faced, Tsitsi Dangarembga continued to be a symbol of courage and determination," the foundation said in a statement.
"The significance of an internationally renowned author being tried in her own homeland cannot be overstated. This case has garnered significant attention worldwide, shedding light on the challenges faced by activists, writers, and advocates for political reform in Zimbabwe, where such trials are sadly a daily occurrence."
Previous recipients of the award include Mmusi Maimane, former leader of the opposition in South Africa, Gareth Cliff (radio personality), Bobi Wine (Ugandan opposition leader), Hakainde Hichilema (Zambian President), Chimamanda Ngozi Adichie (Nigerian novelist) and former Guinean Prime Minister Cellou Dalein Dialloe.
Dangarembga, through her works, has continued to attract global recognition.
Early this year, the Norwegian Writers Association's International Committee described her as a brave voice deserving support for her civil courage and work.
The remarks came after the celebrated creative in March scooped the 2022 Norwegian Publishers' Association Freedom of Expression Award.
"By giving the award to Dangarembga, [we] want to draw attention to the African continent and one of the countries (Zimbabwe) where freedom of expression is currently under great pressure. Zimbabwe has long been a country characterised by violence and political unrest," the association said then.
"Dangarembga is a brave voice who deserves support for her civil courage and her work. She is a keen storyteller who has enriched the novel tradition with extremely lifelike and very present characters and a musical and effective no-nonsense language. It is an authorship that deserves many readers, also in this country."
Contacted for comment, Dangarembga told NewsDay Life & Style that she feels honoured.
"Their website says FNF is an independent German organisation that is committed to promoting liberal policy and politics around the world in the form of human rights, the rule of law, democracy, innovation, digitalisation and free trade", I would not have thought that my work, which is rooted in telling the stories of ordinary people, would register with such a foundation," she noted.
"I think what caused this to register is that for many years the environment in Zimbabwe has not been conducive for me to carry out my business of telling stories and capacitating others, especially women, to tell their stories in the media of literature and film."
She continued: "However, as a storyteller, I saw the story — the causality in that disenablement — and I proceeded to narrate that disenablement also. I am saying that for me, when the usual forms of narration are made impossible, I find other ways of narrating and this can include carrying a placard peacefully on a street."
"I do hope that this prize means that there is a growing understanding of the importance of all forms of creative narrative in Zimbabwe and on the continent, so that institutions that did not see creative narrative as a priority for African progress will now begin to do so."
Dangarembga said the Institute of Creative Arts for Progress in Africa (ICAPA) Trust, which she co-founded in 2009, was guided by the motto "when we change Africa we change the world".
"ICAPA seeks to implement this change through creative narrative that puts ideas into communities and nations, values into society, jobs into the economy and money in pockets," she said.
"I sincerely hope the role of the creatives in co-charting Africa's progress through their ability to engage citizens is slowly being better appreciated."
Dangarembga, who is also the founding director of the Women's Film Festival of Harare, was born in Mutoko in 1959.
She made her debut as a writer with the novel Nervous Conditions, in 1988. The book was published by a British feminist after Dangarembga had tried unsuccessfully for several years to have it published in Zimbabwe.
Nervous Conditions was the first novel to be published in English by a black woman from Zimbabwe, and in 2018 the book was among BBC's top 100 stories that shaped the world.
Follow us on Twitter @NewsDayZimbabwe
Related Topics