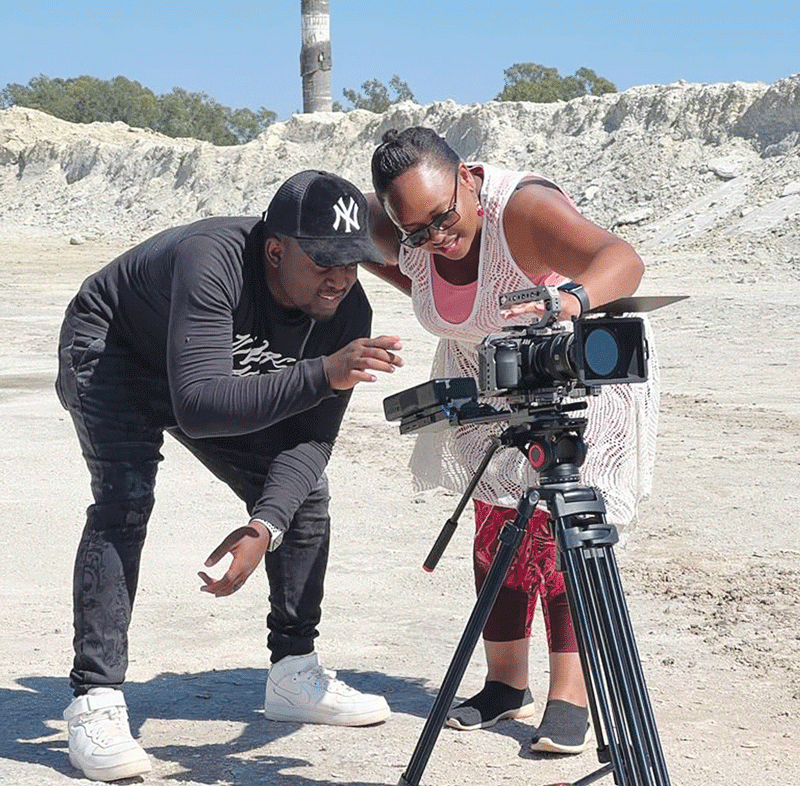 AWARD-WINNING actress and filmmaker Charlene Mangweni-Furusa has encouraged fellow filmmakers to produce quality content which she says can lead to their breakthrough.
In an interview with NewsDay Life & Style, the actress and film maker said she was following her passion in showbiz and will not expect immediate returns.
"Financial gain is not the ultimate goal for me in acting and filmmaking, it is part of the reward and like the Bible says a man's gift makes room for him and brings him before great men (Proverbs 18:16)," she said.
"Films that tell a great story in a brilliant way can reach milestones. Put in the work, make something worth selling and the reward will follow. The film Cook Off (a romantic comedy produced by Joe Njagu and Thomas Brickhill) is a vivid example as the first Zimbabwean production to be on America's streaming site, Netflix.
"One may argue that it is impossible to do, but when you tell a great story in a brilliant way, it is easier to sell."
She believes the coming in of three more local television stations will open profitable doors.
"Regardless of the current environment, filmmakers continue to make films because there are hopes to get support and maybe sponsorship through film and arts grants," she said.
"Although support is always welcome, it is better to get up and act rather than wait to be donor funded."
Mangweni-Furusa is currently working on her upcoming film See Me, a series of short films inspired by true stories based on research.
"The film title draws viewers into asking each other about the next person's experiences and how often people take time to be kind to each other.
"Although the film will premiere by year end, it will be screening at the forthcoming fifth Global Science Film Festival set for Bern Switzerland from October 28 to 29," she explained.
The film's cast include singers Mwenje Mathole and Nyasha David, Natasha Dlamini, Ndomupeishe Chipendo and Clive Jonga.
Away from set and filmmaking, Mangweni-Furusa has directed music videos for popular artistes such as David on the song KaChest KeLove, featuring hip-hop singer Voltz JT and Kae Chaps.
Related Topics