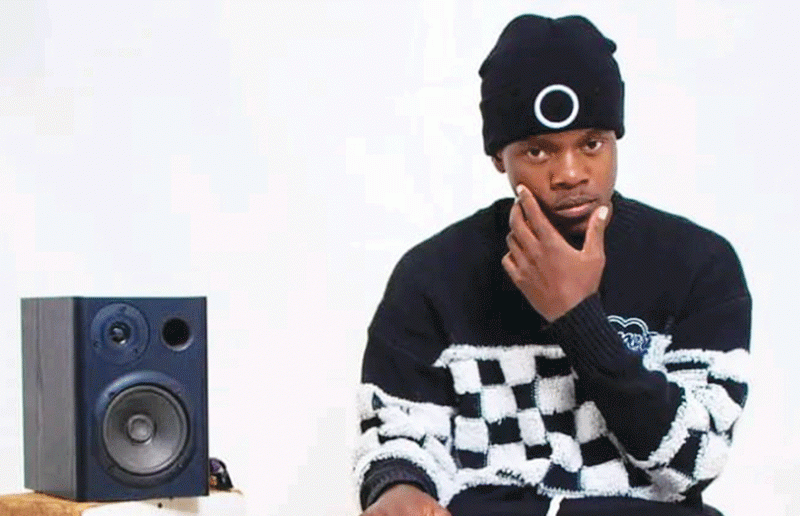 GHETTO struggles and multiple-failed relationships seem to have shaped Mbare-based rapper Farai "Bling 4" Gadzani's perception of life as espoused in his music that portrays a cold and rough world.
His music is more of social commentary on the plight of Zimbabwean youths.
Some of his songs include Ndozviripo, Zviri Paground, Nhamo Dzangu and Munhu Wenyama, among others.
The song Hausi Bharanzi is undoubtedly one of his breakthrough tracks that made him well known in the Zim hip-hop circles and in the local showbiz industry.
Bling 4 is currently basking in glory with his recent track Shiri Ngainaiwe featuring fellow rapper Voltz JT.
The song has been largely endorsed as one of the best collaborations in the Zim hip-hop circles so far this year.
Shiri Ngainaiwe is a typical song on Bling 4's catalogue which mainly talks about betrayal, tough ghetto life and bad romance.
Speaking to NewsDay Life & Style, Bling 4 said his songs were inspired by life in the ghetto and many hurtful relationships he encountered.
"The reason why I sing these types of songs about daily struggles is because I grew up in the ghetto and I have experienced that life," he noted.
"I have also been hurt too many times by people I trusted and loved the most, so I feel like people will never be genuine. They will switch up on you anytime."
Bling 4, who has been showing consistency in his work since 2021, believes hard work, authenticity and patience have been his strength.
"Believing in myself, being myself, not trying to be someone else, patience and hard work are the elements that have brought me so far," he said.
The rapper used to sing in English before he changed to Shona, noting that his mother language has more impact in Zimbabwe.
"I realised that English does not sell in Zimbabwe, and it is hard to get people to really appreciate your work when you are rapping in English, so I switched to Shona," he noted.
Related Topics