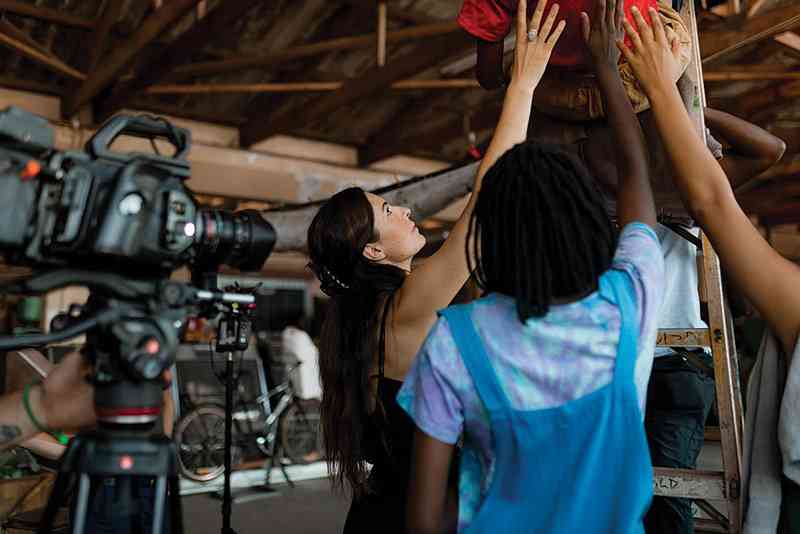 KALAI BARLOW, arguably one of the most sought-after filmmakers in Zimbabwe is eager to grow the film industry and her career as well through story telling.
The award-winning Barlow features in the film Fight For Me by Mann Friday which recently scooped a gong at the National Arts Merit Awards (Nama) believes the award was a positive step towards enabling storytelling to uplift the nation's values.
The filmmaker told NewsDay Life & Style that being self-taught, observing and correcting failures have been her greatest tools.
"I have always been fascinated with storytelling and its integral role in society. Stories shape the way we view and navigate the world. My love for filmmaking is driven by a passion to explore stories that shed light on the human spirit and the power of resilience," she noted.
Barlow said the idea for the film Fight For Me was born out of Rob Burrell's love for cinema and was hugely collaborative with each member of the team involved giving valuable input in developing the concept.
"The film Fight For Me tells the story of a group of kids from Epworth playing out their film heroes and re-creating iconic scenes in cinema history. At its core, the video is about perseverance, which is central to the song's message," she said.
"This film opened up some opportunities for children in Epworth, while persuasively providing career coaching on film and shaping up mindsets for nurturing their own ingenious.
"Four out of the five children cast had never acted before and seeing their faces appear at the Namas was deeply moving. I feel that inspiring the youths by providing platforms in which they have a creative outlet and where they are seen and heard, is critical."
Commenting on the state of the local film industry, Barlow said Zimbabwean stories need to be told in the way they deserve to be, from the voices of Zimbabweans.
"If we are serious about building a viable film industry that has the ability to compete internationally, we need skilled crew and solid structures led by filmmakers with institutional support," she added.
Barlow hopes that the country's film strategy will provide the necessary structures and education to create opportunities for people to tell their own stories.
Related Topics