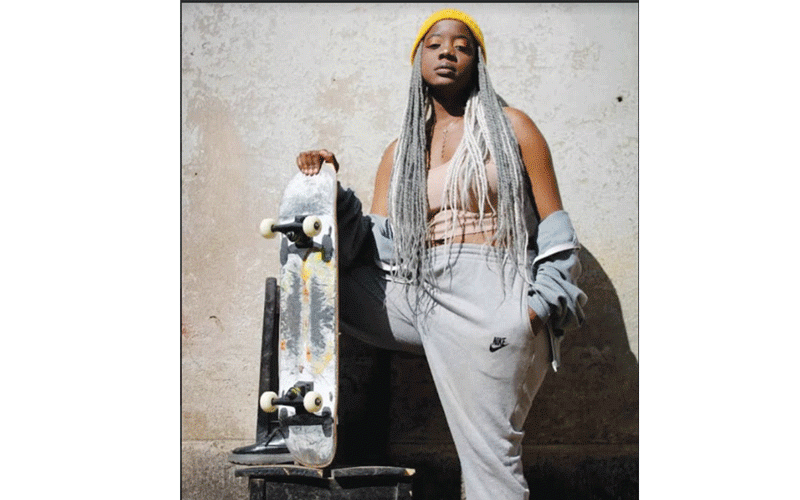 WHILE other youth have resorted to finding solace in drugs because of the challenges they are facing in life, fearless spoken word artist Tatiana "Banshee" Kondo is using her talent to inspire change and hope to fellow youths.
The 22-year-old poet in most of her live poetry performances always boldly addresses the challenges stifling opportunities for the youth and ordinary people while speaking against human rights violations.
In an interview with NewsDay Life & Style, Banshee said her wish was for people to realise the power of art and motivate the youth to fight forces that negate their progress.
"I seek to empower young people to be decision-makers and forerunners of change as well as to take a proactive approach in fighting for and against causes that affect them," she noted.
"I hope to influence change for the betterment of the lives of others and inspire some people to do so. I want to make known the power of art so that it can be appreciated in all spheres of life as well as motivate females and young people to become leaders."
The Harare-based poet believes fear is a stumbling block to progress, hence she expresses her art fearlessly with the aim to effect positive change in the society.
"Fear hinders progress, so if one hopes to become a game-changer, she or he has to be bold enough to do so. If standing for what is right is what one yearns to pursue, it is imperative that they do so unashamedly," she said, adding that even if it might make them feel uncomfortable, true leaders sacrifice their own comfort for others like what Jesus Christ did.
Through her poetry, Banshee mainly speaks against human rights violations though she tackles other themes.
"I can speak about anything, but my main focus has to be on human rights violations. I am a creative advocate which means I use my craft to speak on behalf of others so as to influence positive change in their lives as well as the environments they live in," she said.
"This means you may find me delving into a variety of subtopics such as mental health, equality of the sexes, spirituality and the Christian faith as well as environmental conservation."
As a word of advice, Banshee said youth should believe in themselves as they are capable of making their country a better place.
"Believe in yourself and do not be afraid to push boundaries. It does not really matter where you come from, where you have been, who you are, your gender, your social class or any of that sort," she noted.
"What really matters is to fire that is alive in you and what you choose to do with it. You are very capable of making your nation a better place through your God-given gifts because it is an enabling force for effective change. Start using it."
Banshee, who started writing poetry and prose at the tender age of six, mainly draws inspiration from God and her deep affection for people.
She started performing as a spoken word artist in 2015 at the age of 15 at the House of Hunger Poetry Slam where she managed to attain first place and went on to become an undefeated slam champion who has won several awards and about eight poetry competitions.
Some of Banshee's poems include Black Skin, A Line in The Sand, A Prophet's Prayer and The Memories of Memory, among others.
Related Topics