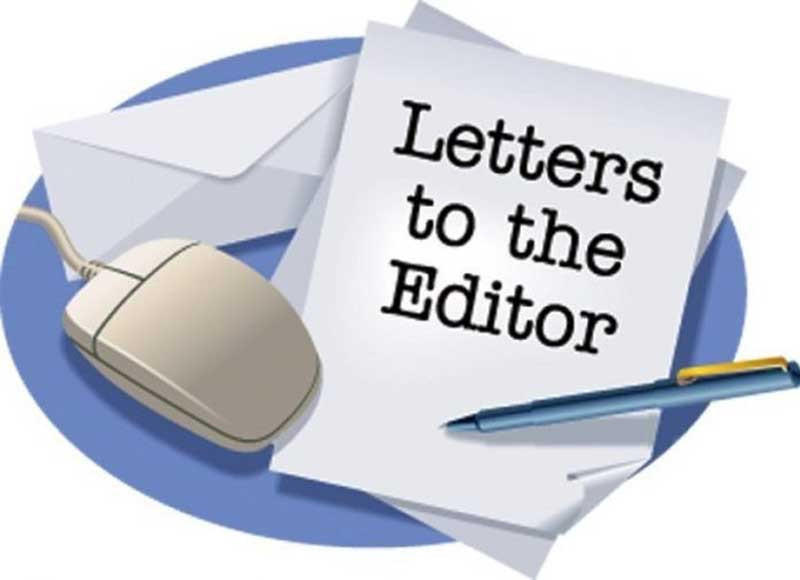 YOUR Excellency
President Hakainde Hichilema,
Chair,
Sadc Organ on Politics, Defence and Security
The Zimbabwe diaspora vote, a grouping of Zimbabweans living outside Zimbabwe, congratulates you on the occasion of your taking over as chairperson for the Sadc Organ on Politics and Defence.
We are confident that your term will see further improvement in the political environment in the region, based on the impressive reforms we have witnessed in Zambia since you took over as President of that country.
We hope that you will positively influence your peers in the region to be firm on fulfilling promises they make to the electorate.
In the case of the Zimbabwean citizens living in the diaspora, we were relieved and filled with praise for our President, Emmerson Mnangagwa, when he, in September 2018, told Zimbabweans living in the United States that he would work hard to ensure that Zimbabweans living in the diaspora would exercise their constitutional right to vote in 2023.
However, the Electoral Amendment Bill which is to be debated in Parliament almost at the same time as you take office, does not include amendments to allow the diaspora vote.
The Bill is a Justice, Legal and Parliamentary Affairs ministry Bill.
Ironically, the Justice ministry reports to the Presidency, giving an impression that the President has been derailed from his vision by his subordinates.
The failure to include the diaspora vote in the Electoral Amendment Bill contradicts Mnangagwa's declared policy of leaving no one out, and his recognition of the citizens living in the diaspora.
In an article he personally penned in a national newspaper, Mnangagwa correctly pointed out that diaspora remittances had surpassed the US$1 billion mark, making the Zimbabwean diaspora community "a veritable factor in national development, indeed a force for greater good".
In that article, he described citizens living in the diaspora as "equal to, and just as important and as deserving" as citizens living in Zimbabwe.
Why then has the President's juniors not factored the diaspora vote in crafting the Electoral Amendment Bill?
We humbly and kindly appeal to you to present our case to Sadc and encourage our President, who we believe may not have received our correspondence and petition, to exercise his Executive authority and direct the Justice, Legal and Parliamentary Affairs ministry to draft the necessary amendments to the legislation and/or Constitution to make practical his promise to implement the diaspora vote in 2023 to fulfil our right to vote contained in sections 56(1), 67(3a) and 155(1c) of the Constitution.
The Zimbabwe Diaspora Vote Initiative looks forward to a fruitful engagement with the Sadc Organ on Politics, Defence and Security.
Rosewiter Mangiroza
Zimbabwe Diaspora Vote
Initiative chair
Poor spatial rainfall distribution to affect food security
ACCORDING to the Meteorological Services Department (MSD) of Zimbabwe, most of the areas in the country received accumulated rainfall of at least 100mm by end of December 2022, with much of the country receiving between 200mm and 300mm.
However, there has been poor spatial and temporal distribution of rainfall, especially in December.
When compared to the long term average, the greater part of the country received between 75% and 125%, which is considered typical.
Prolonged midseason dry spells were reported in the beginning and middle of December 2022.
Small pockets in Chiredzi, Tsholotsho, and a few other locations in the vicinity of Harare are below average.
Water Retention Satisfaction Index (WRSI) is an indicator of crop (or rangeland) performance based on the availability of water to the crop during the growing season using rainfall and evapotranspiration rates.
According to WRSI, crop condition in the northern parts of the country was mainly average and mediocre in the southern parts.
Government has set a target of 1 940 969 hectares (ha) under maize at an estimated production of three million tonnes for cereals an increase from the 1,8 million tonnes from the previous season and also adequate to cover 2,2 million tonnes required for human and animal consumption.
Different financing schemes and input provision programmes have been set in motion across the country.
The area planted to maize by end of December was estimated at 892 965ha an increase of 63% compared to 549 470ha during the last season (Ministry of Agriculture, 2022).
Government distributed approximately 66% of maize seed and 88% of basal fertiliser under the Pfumvudza/ Intwasa programme which targets mainly rural communal farmers, which has seen an improvement in access to appropriate seeds and inputs by communal farmers.
On-farm-based casual labour opportunities are gradually improving with the scaling up of farming activities.
This is likely to lead to an improvement in income for households that are able to access such opportunities.
Compound D and AN fertilisers were selling at an average price of $46 082/50kg bag and $56 688, respectively, in December, representing an increase of 46% and 25%, respectively, from the November prices of $31 500 and $45 500.
When compared to the same time last year, the price of Compound D and AN increased by an average of 821% and 530%, respectively.
With the ongoing rainfall activity, the availability and quality of pasture and water for cattle is improving.
This has led to improvements in livestock conditions. - WPF
IN response to We can't disclose ED proposals: Zec, MOYO OSAMA says: It's amazing that today, Zimbabwe Electoral Commission (Zec) issues are said not to be of public interest when it affects voters. Zec exists because of voters.
VICTOR CHIPATO says: Suddenly it's now not of public interest? How is it a secret when the electorate is an important stakeholder in the elections? I have reasons to believe that those in charge of Zec should have their brains checked. They are misguided to think that their job is to please President Emmerson Mnangagwa. Remember that they are accountable to Zimbabweans.
JABULANI NYONI says: President Emmerson Mnangagwa is a civil servant, who is employed by the citizens of Zimbabwe, hence citizens have a right to know as the employer.
ELIAS CHIDEMO says: A civil servant should be accountable to the public. Those proposals are meant for the public, not Zec.
SYDNEY KAMURAI says: Does Zec understand that it is doing this for Zimbabweans, not for a particular person. It is not doing it for President Emmerson Mnangagwa or Citizens Coalition for Change leader Nelson Chamisa. It is doing it for Zimbabweans.
IN response to 'Zanu PF has already won 2023 elections', HON CRISS says: What arrogance! Which democracy did Zanu PF bring when people are arrested for chanting ngaapinde hake mukomana? Zanu PF is scared of losing elections, that is why it always resorts to violence. Zanu PF secretary for security Lovemore Matuke is an embarassment to the people of Gutu.
IN response to Mai Denzel: When society thinks it's OK to cheat, PATRONS CHEF says: Now we can understand what it means to be a Zimbabwean. Zimbabweans are not politicians. They are a happy people without any pressure, but are forced to participate in politics.
IN response to Drug abuse in schools: Govt must step up, TATENDA AUSTIN CHINHERENDE says: These are the consequences of banning corporal punishment. It used to work because pupils would toe the line. Now it's too late to correct. By banning corporal punishment, government gave pupils power over parents and teachers.
Related Topics