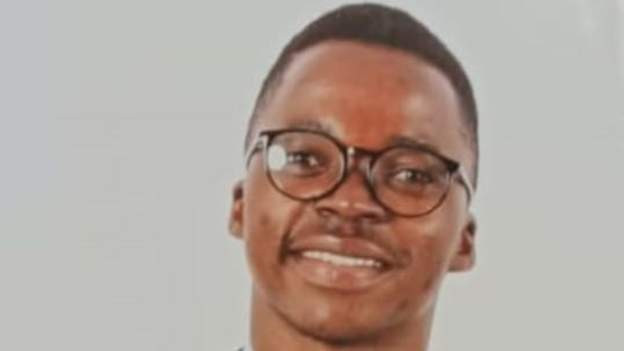 Police in South Africa have launched a manhunt for an escaped suspect accused of pretending to be a doctor.
Kingsley Leeto Chele "is a Facebook con artist who targeted women by misrepresenting himself as a doctor or a pharmacist and scamming them of their hard-earned money", the police said.
He also goes by the names Dr Kingsley Chele or Dr KJ Ncube.
Chele is accused of having told health professionals on Facebook that he was seeking investors, before he "swindled them out of thousands of rands for projects that did not exist".
He was arrested on 2 October after cases of fraud were reported in June.
A court in the capital Pretoria denied him bail and he was remanded pending his appearance, which had been scheduled for this Tuesday.
He escaped last Wednesday "when the police were cataloguing his household items at his residence, and he has been on the run since," the police said in a statement.
The police have asked anyone with information about his whereabouts to get in touch.
It comes barely a week after a TikTok content creater was accused by health authorities in South Africa of impersonating a medical doctor.
The man, who goes by Dr Matthew Lani appeared on the app wearing scrubs in a public hospital, giving medical advice via his TikTok account.
Related Topics