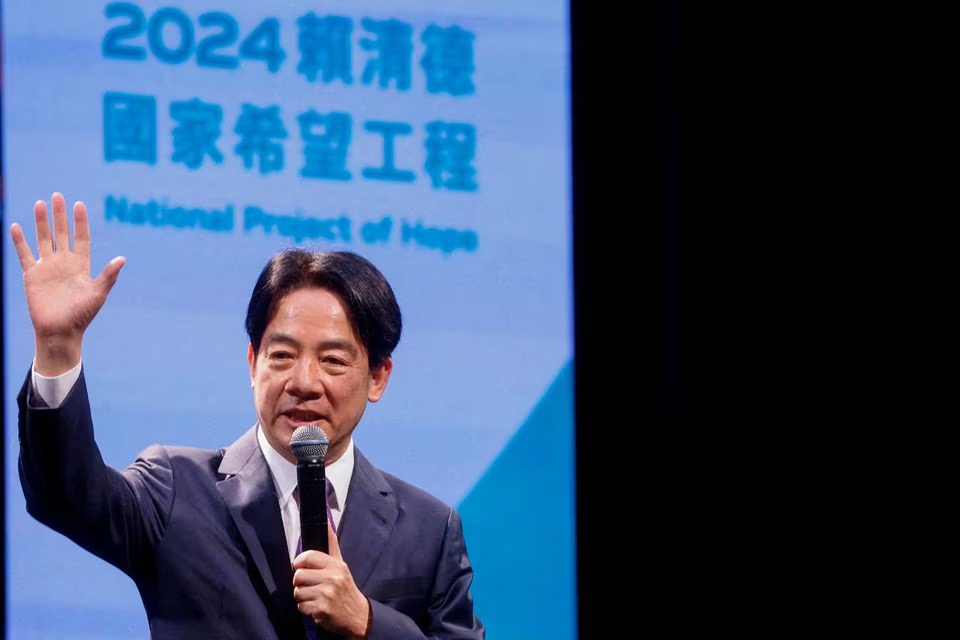 Taiwan has shown it is already independent and sovereign by electing its own president and has no need for a separate declaration of independence, the frontrunner to be the island's next leader said in an interview with Japanese media.
China has never renounced the use of force to bring Taiwan under its control, viewing it as "sacred" Chinese territory, and in 2005 passed a law giving Beijing the legal basis for military action against Taiwan if it secedes or seems about to.
Vice President William Lai, leading in opinion polls ahead of presidential elections in January, is despised by China for comments he has made in support of the island's independence. Lai has said he does not seek to change the status quo or Taiwan's name, which is formally the Republic of China.
In an interview with Japanese media, a transcript of which his campaign team released on Friday, Lai was asked on his position on Taiwan independence.
Taiwan regularly elects leaders at all levels of government, right from the grassroots up to the president, Lai said.
"So in fact, Taiwan is already sovereign and independent. If it is not sovereign and independent, how can there be a presidential election? Therefore, there is no need to declare Taiwan's independence again," he added.
"My job is to protect Taiwan's sovereignty, enhance democracy, peace and prosperity."
China's Taiwan Affairs Office, which has frequently lambasted Lai as a separatist, did not answer calls seeking comment. China is marking a week-long holiday this week.
Taiwan's main opposition party the Kuomintang, which traditionally favours close ties with China, has criticised Lai for pushing an independence agenda and provoking China.
Lai said Taiwan's people were clear this was "absolutely not" an election about choosing between war and peace.
"It is a choice between democracy and dictatorship," he added.
Taiwan President Tsai Ing-wen cannot stand again after two terms in office.
Both she and Lai have said only Taiwan's people can decide their future, and rejected Chinese demands to accept Beijing's position that both sides of the Taiwan Strait belong to "one China".
The defeated Republic of China government fled to Taiwan in 1949 after losing a civil war with Mao Zedong's communists, who established the People's Republic of China.
Related Topics