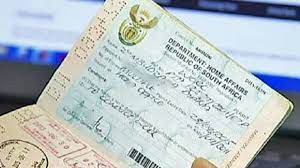 Zimbabweans affected by the Zimbabwe Exemption Permit (ZEP) are breathing a sigh of relief after the Pretoria High Court reserved its judgement against the Department of Home Affairs' leave to appeal an earlier ruling against it.
The application was heard on Monday after the department sought to challenge the court's findings that the termination of ZEP permits by the government is unlawful.
Early this year, a full bench of the high court slammed the department and Minister Aaron Motsoaledi for not following proper processes in terminating the permits, which allow more than 178,000 Zimbabweans who have been in the country for 14 years.
The challenge was brought by the Helen Suzman Foundation, which has been fighting tooth and nail to stop the department from cancelling these permits.
''Pending the judgment of this court in the main application under Part B, the respondents are interdicted and restrained from arresting, issuing an order for deportation, or detaining any holder of the Zimbabwe Exemption Permit for the purposes of deportation in terms of Section 34 of the Immigration Act 13 of 2002 for any reason related to him or her not having any valid exemption certificate in his or her passport,'' the ruling stated.
This judgment also means that the department is prevented from denying entry or departure into or from South Africa, which has subsequently resulted in yet another extension until the end of December.
Judge Colleen Collis said that judgment would be handed down after recess and once the new terms commence.
''We are going to reserve our judgment on those two applications for leave to appeal, and then we will hand it down as soon as it is ready. Parties must bear in mind that the court is now on recess, so we accommodated the hearing of this application because you had already made the request during term, but we will only hand down the judgment once the new term commences. We will advise the parties, and it will be uploaded into case lines,'' the judge said.
The foundation said it was not waging war against the government but was merely trying to ensure the government protected the rights of the affected Zimbabwean nationals.
''In each application, the foundation has simply sought to protect the basic rights of ZEP holders as persons who have lived perfectly lawfully in this country for 14 years,'' the foundation said in a statement.
Related Topics