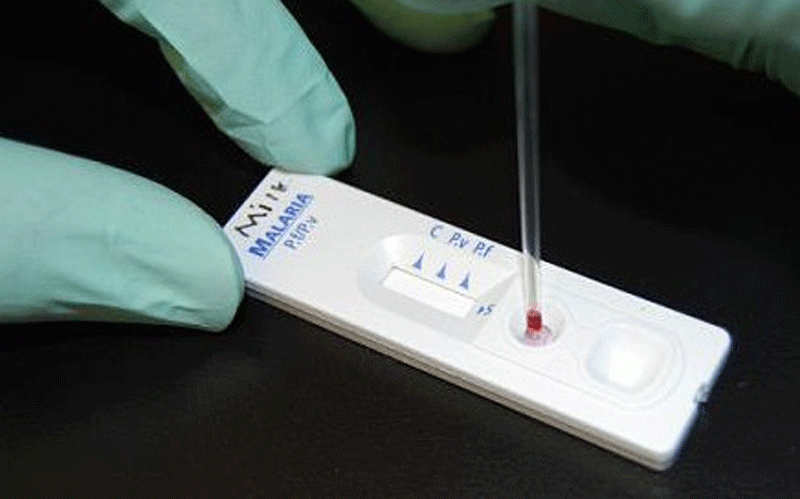 MASHONALAND East and Mashonaland Central provinces have recorded the highest number of malaria cases so far this year, the Health and Child Care ministry has revealed.
In its weekly disease surveillance report dated April 13, the ministry said: "The provinces that reported the highest number of cases were Mashonaland East 913 and Mashonaland Central provinces with 1 838 cases. The cumulative figures for malaria are 42 020 and 72 deaths."
Malaria transmission is seasonal and unstable, causing sickness and death across all age groups.
The disease, spread through the bite of an infected female anopheles mosquito occasionally occurs during warm and wet seasons, particularly in February, March and April.
Malaria may also be spread by transfusion of blood from infected people or by the use of contaminated needles or syringes. People with untreated or inadequately treated malaria may spread infection to a mosquito that bites them.
Health experts have urged government to continue making sure that people get early treatment and raise more awareness campaigns on the signs and symptoms of the disease.
Medical and Dental Private Practitioners Association of Zimbabwe president Johannes Marisa said malaria has to be prevented by getting robust treatment and diagnosis.
"When it is summer, we always have a problem with malaria; mosquitos thrive very much in warm weather and malaria cases will rise. What we have to do is to prevent malaria by making sure we protect ourselves from mosquito bites and get a robust diagnosis of malaria and also administer robust treatment of malaria," Marisa said.
"If we want to avoid deaths, we have to make sure we do not get malaria, get early diagnosis and administer treatment for malaria so that we don't get quantitative cases of malaria.
"We should make sure we are well equipped in hospitals for early detection and diagnosis at the same time we should make sure we have enough drugs and we need health education to make sure that people have enough knowledge of malaria."
Marisa also urged the media to disseminate as much information as possible on malaria so that the information is known by everyone.
Zimbabwe Nurses Association president Enock Dongo said: "The Health ministry should go around spraying mosquitoes because we had some issues whereby some households refused those people entry to spray. You can see that there is a lot that should be done to enlighten our people."
Related Topics