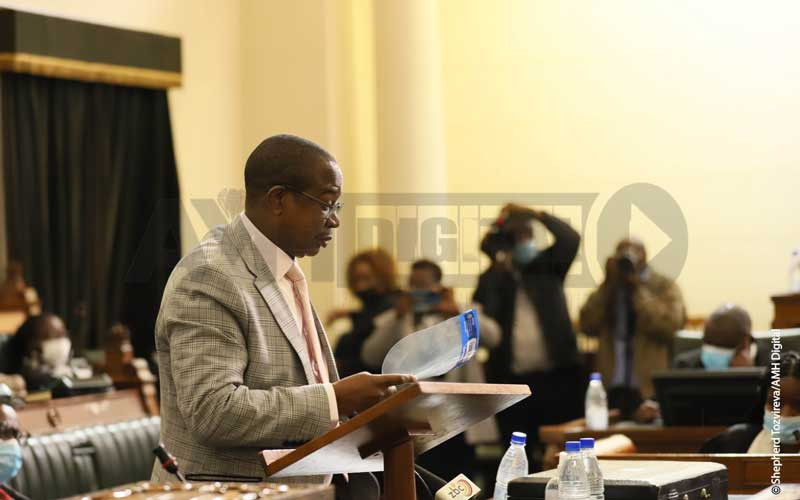 IT is very well and good that government, through Finance minister Mthuli Ncube, is working out means and ways of attracting as much investment as possible into the country. And it is quite nice that government has also decided to rope in the thousands of Zimbabweans strewn across the globe to invest back home through the mooted diaspora bond.
While government's proposal sounds "very good and very attractive", according to Ncube, it is easier said than done.
Like everything else in this country, politics will play a major role in the success of this project and given the prevailing situation, there are very little chances that the initiative will succeed.
At the moment, those in the diaspora have no right to vote, which makes it a little difficult for them to feel the urge to participate in the diaspora bond initiative when they are being disenfranchised in terms of choosing the country's leadership.
Because there is very little to no evidence that government has the political will to accept the diaspora vote, it would be rather foolish for one to imagine that people who are being denied their right to vote would support any initiative by those denying them universal suffrage.
Ncube also said another interesting point that: "We are also going to set up a structure where rather than sending money every month to your relatives, we can take the interest and pass it on to your parents. You invest once, after that you can look after your parents through interest. Investment is very safe in Zimbabwe."
Despite the ambiguity on how this "structure" will actually work, it is important for government to first work on the issue of confidence and trust because as things stand, many are sceptical whether government is sincere in some of its initiatives given past experiences, whereby the State's policy flip-flopping or inconsistency has seen many lose their hard-earned money.
For example, in February 2019, government woke up with a brilliant idea to reintroduce the Zimbabwe dollar. When it resuscitated the Zimdollar after 10 years, we were told and assured that the currency was at the same level with the United States dollar, but it was not long before people started to realise that they had been sold a dummy after the local currency started to lose strength rapidly against the US dollar.
Many investors lost a fortune following the return of the Zimdollar as they witnessed their money lose value.
So it is with the suggested diaspora bond whose modalities and modus operandi are still unclear.
Given that the Zimdollar project has largely failed to live up to its billing, many in the diaspora would be understandably jittery to blindly jump onto the diaspora bond train.
Even the name itself sends chills down many spines because it reminds them of yet another government failed project, that of bond coins, introduced in 2014 as change in transaction. The coins were later followed in 2016 by bond notes.
While the bond notes and coins were pegged equal to the US dollar, they were never regarded as real currency, which has left many unconvinced that government initiatives are genuine.
Related Topics