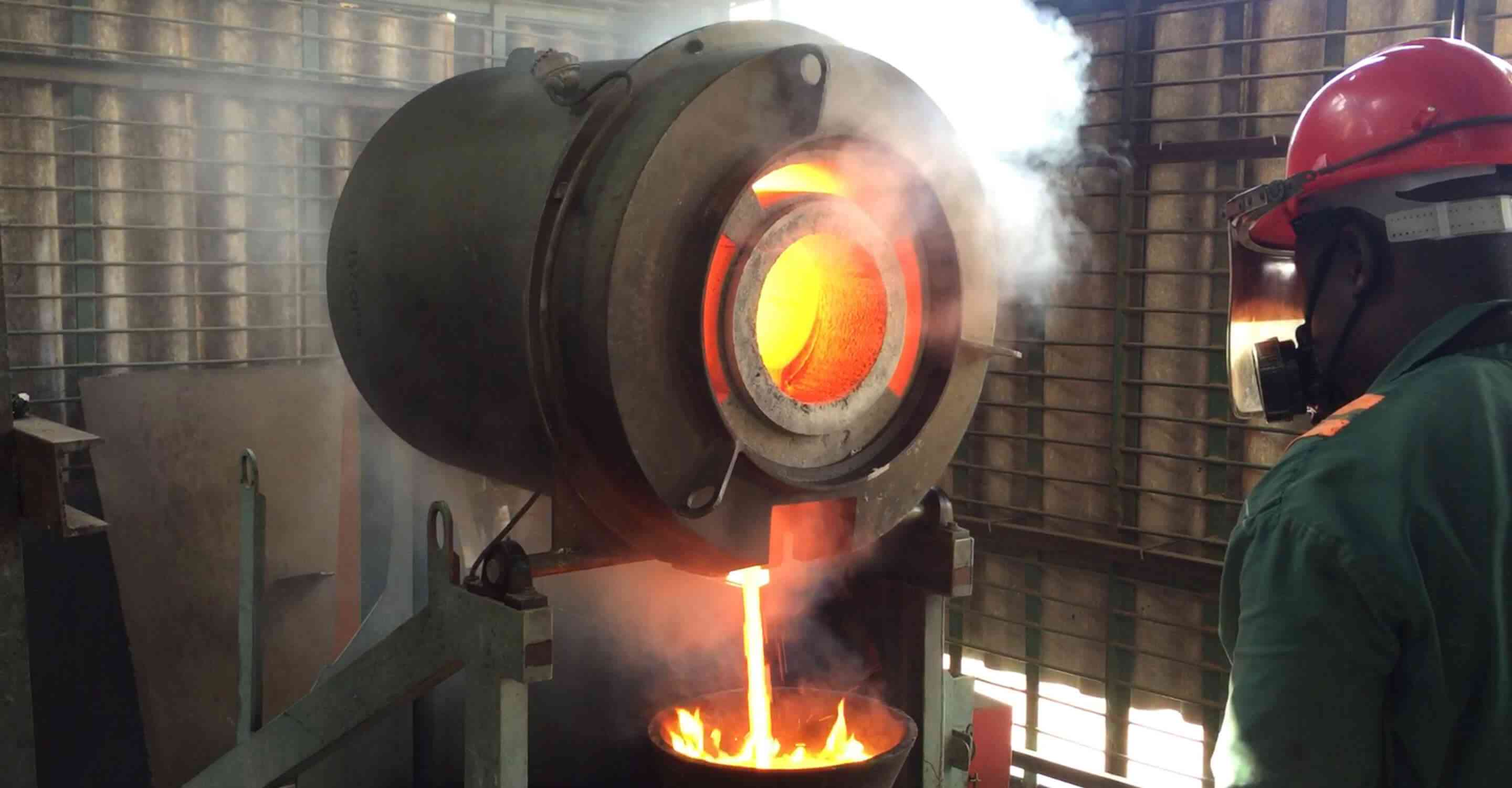 GOLD miner Caledonia Mining Corporation Plc (CMC) had a 95% drop in profit after tax to US$1,69 million in the nine months ended September 30, 2023, owing to increased production costs and expenses.
The drop was from a 2022 comparative profit after tax of US$31,19 million.
In a statement accompanying its third quarter and nine months financial results for the period ended September 30, 2023, CMC said its Bilboes oxide mine had been a disappointment, contributing to a monthly cost of US$1 million.
"This quarter was also the last quarter to be affected by the negative contribution from the Bilboes oxide mine prior to being placed on care and maintenance from October 1, 2023.
This will reduce monthly costs from approximately US$1 million to approximately US$200 000 at Bilboes," CMC said.
Production costs during the period under review totalled US$61,02 million, up 36,64%.
Further, expenses relating to other costs, administrative, cash settled share based equity, settled share based and net derivative financial instruments totalled US$16,14 million during the period, up nearly 40% from the 2022 comparative.
CMC also experienced a net foreign exchange loss of US$2,33 million in the nine-month period, from a gain of US$6,64 million in the 2022 comparative.
"The Bilboes oxide mine has been a disappointment and as a result of operating losses incurred at Bilboes it has been returned to care and maintenance with effect from October 1. From October onwards, the monthly holding cost of Bilboes is expected to be significantly reduced to approximately $200 000 per month," CMC chief executive officer Mark Learmonth said.
"In due course, the remaining oxide material will be mined and processed alongside the sulphide ore. This outcome has no bearing on the viability of the much larger sulphide project which was the reason for acquiring Bilboes."
He said the firm was working on a revised feasibility study for the sulphide project at Bilboes which would consider updated commercial assumptions.
"Consolidated on-mine cost per ounce for the quarter of US$928 (Q3 2022: US$734 per ounce). The increase was mainly due to the high cost per ounce at the Bilboes oxide mine, which has subsequently been placed on care and maintenance. On-mine costs at Blanket were US$817 per ounce, an 11,3% increase from the comparative quarter with the increase being due to higher labour and electricity costs," CMC said.
"All-in sustaining cost (AISC) at Blanket for the quarter was US$1 171 per ounce (Q3 2022: US$962), the increase being due to the higher on-mine cost per ounce and higher sustaining capital expenditure and administrative expenses. The group's AISC for the quarter was higher, at US$1 268 per ounce, reflecting the costs of Bilboes which have now materially reduced having entered care and maintenance."
Revenue took a slight dip having been recorded at US$107,65 million in the nine-month period, from a 2022 comparative of US$107,9 million.
Despite the negative performance, CMC's total assets rose 36,2% to US$320,33 million in the nine-month period from the end of 2022.
An increase in inventories to US$265,81 million during the period under review, from US$196,76 million as of the end of 2022, drove the total asset growth.
"Gold produced at Blanket in the nine months was 55 244 ounces. Caledonia reiterates its gold production guidance for 2023 of between 75 000 and 80 000 ounces at Blanket," CMZ said.
A US$13,39 million in assets held for sale relating to CMC selling its solar plant to a global solar operator also contributed to total assets. Negotiation of contracts and commercial terms for the deal are ongoing.
"Management is exploring initiatives to further improve mining efficiencies and manage operating costs," Learmonth said.
Related Topics