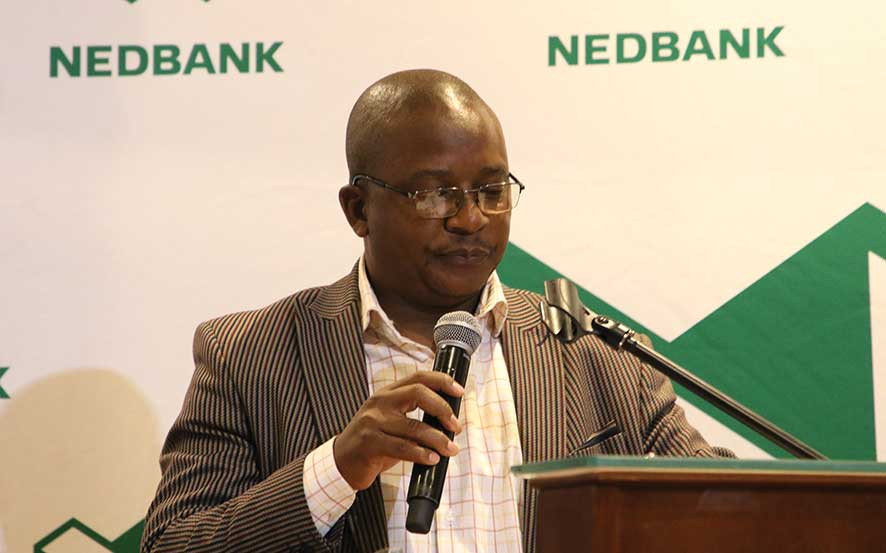 GOVERNMENT is pushing for the use of modern technologies such as artificial intelligence (AI) and drones in securing and producing minerals, NewsDay Business has learnt.
This comes as the mining sector, the country's top foreign currency earner, is facing declining foreign currency receipts, power cuts and high operational costs that will see the industry miss its US$12 billion revenue target by year end.
Speaking at the Media Mining Awards 2023 last week, Mines and Mining Development deputy minister Polite Kambamura said the use of drones and artificial intelligence in the mining sector would be a game changer.
"Introduction of smart mining, use of drones and artificial intelligence in the mining sector will be a game changer as (we) work towards a sustainable mining economy," he said.
"The mining sector is a key player in the country's economic development. The sector also brings in significant resentments of Zimbabwean exportation. As we move forward, we will introduce modern-day ways of doing things."
The use of AI has become an important part in the industrial production process globally which the government hopes will allow the country to compete internationally.
In mining, AI-powered drones are used for mapping and monitoring environmental impact and enhancing safety by inspecting and monitoring mine sites that can cut costs for prospecting miners.
Chamber of Mines of Zimbabwe in its annual State of the Mining Industry Survey report found that mining companies were spending on average approximately 7% of their revenues on environmental social governance that includes cleaner production technology.
The Parliamentary Portfolio Committee on Mines and Mining Development established that at least ZWL$300 billion is needed for critical expenditure items.
"The 2024 budget is inadequate as it falls short with a stupendous ZWL$601 billion," the committee said during a recent pre-budget meeting.
"Treasury should allocate an additional ZWL$300 billion towards critical expenditure items identified especially towards rolling out of the mining cadastre information management system; capacitation of the metallurgical department; minimisation of mineral leakages; and capacitation of the mining industry loan fund; and purchase of stands for construction of provincial mining offices."
The committee found that at least ZWL$183 billion is needed for capital projects alone.
Mining Promotion Corporation senior exploration geologist Tapiwa Nyamutukwa revealed that several investors expressed interest in clinching mining deals with his company at the 26th edition of the Mine Entra exhibition.
"At this year's exhibition, the corporation experienced more inquiries from local investors who expressed interest in understanding exploration partnership arrangements," Nyamutukwa said.
"This resulted in high demand for the company's brochures which highlighted partnership opportunities in various mineral commodities under reserved areas and exclusive prospecting orders.''
He said lithium drew the most interest.
"Overall, this year's edition of the Mine Entra was a success as the corporation managed to reach out to companies and individuals who have interests in mineral exploration. We look forward to participating in the 27th edition next year. Unfortunately, we are not able to disclose as the potential partnerships are still in the early stages,'' Nyamutukwa said.
Zimbabwe is one of the richest countries in terms of natural resources and the use of artificial intelligence will be helpful in exploring the minerals.
Related Topics