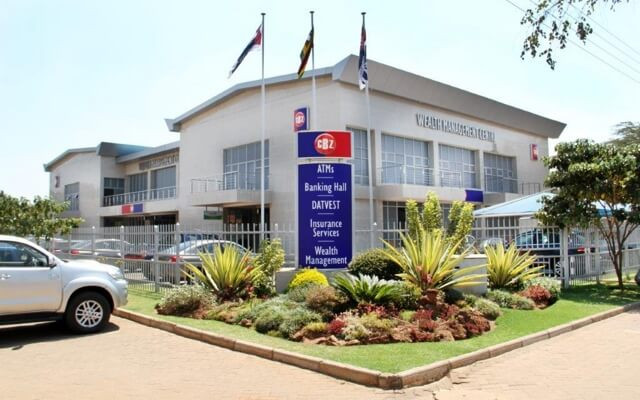 CBZ Holdings Limited (CBZHL) is close to buying a controlling stake in ZB Financial Holdings Limited (ZBFHL) as it aims to become a financial services behemoth able to attract foreign investment to support national development projects, NewsDay Business has learnt.
Last week, CBZHL concluded a 31,22% purchase in First Mutual Holdings Limited (FMHL) from the latter's former majority shareholder, the National Social Security Authority (NSSA), which at the time had 65,53% shareholding in FMHL.
The FMHL acquisition took CBZHL's total stake in the firm to 36,22% as it already had 5% shareholding in First Mutual Holdings Limited.
According to the mechanics of the proposed transaction seen by NewsDay Business, following the proposed purchase, CBZHL would have 68%, FMHL 17%, and existing ZBFHL shareholders would get 15% in the newly-formed financial services behemoth.
"The acquisition is now imminent. What's left are the CTC (Competition Tariff Commission) approvals," a source close to the deal told the paper.
"Since the intention is to bring them together, shareholders in ZB will get 15% of shares in the combined entity, FML shareholders will get 17% while CBZ shareholders will get 68%. My understanding is that shareholders in ZB and FML will be given shares in CBZ in a share swap deal."
The current value of ZBFHL and CBZHL listed shares, as of Tuesday, was US$23,65 million and US$102,41 million, respectively.
This revelation comes after CBZHL issued a cautionary statement on Monday to its shareholders revealing the negotiations for a potential acquisition of a "complementary" business.
"Further to the cautionary announcements issued on June 18, 2022, July 21, 2022, August 29, 2022, September 27, 2022, November 14, 2022, January 19, 2023, March 2, 2023, April 6, 2023, June 5 2023 and July 27, 2023 the directors of CBZ Holdings Limited (the company), wish to advise all shareholders and the investing public that the company is still engaged in negotiations for a potential acquisition of a complementary business," CBZHL said.
"The acquisition, if successfully concluded, may have a material impact on the value of the company's shares, the full impact of which is currently being determined."
The following day, ZBFHL issued its own cautionary statement.
"Further to the cautionary announcements issued on 20 June 2022, 22 July 2022, 31 August 2022, 30 September 2022, 17 November 2022, 23 January 2023, 03 March 2023, 13 April 2023, 7 June 2023 and 28 July 2023, the shareholders are advised that negotiations with one of the shareholders are still ongoing for a potential acquisition of control block of securities, which when concluded will have material effect on the company's securities price," ZBFHL said.
"Shareholders and members of the investing public are advised to exercise caution when dealing in the company's securities until a full announcement is made."
CBZHL had total assets valued at nearly US$1,4 billion as of the end of last year, while ZBFHL assets were equivalent to nearly US$470 million.
As of the end of 2022, ZBFHL's top three biggest shareholders were Datvest Nominees (PVT) Limited at 34%, Transnational Holdings Limited (23,43%) and ZB Financial Holdings Limited (10,08%).
CBZHL has long been rumoured to be in talks to purchase ZBFHL.
Responding to questions from NewsDay Business about the proposed purchase last week, following the conclusion of the FMHL purchase, CBZHL chief executive officer Blessing Mudavanhu neither denied nor confirmed these rumours.
However, the CBZHL boss had this to say in response.
"In my opening remarks, I put emphasis on strengthening our balance sheet. So over the last five years or so there has been organic growth and we are going to also try organically such as the union that you are seeing between ourselves (NSSA, FMHL and CBZ) here," Mudavanhu said.
"So, we will be interested to the extent that there are synergies. Not just ZB, but it could be any other bank, it could be Stanbic Bank, to the extent that we have those synergies we will be willing to pursue mergers.
Follow us on Twitter @NewsDayZimbabwe
Related Topics