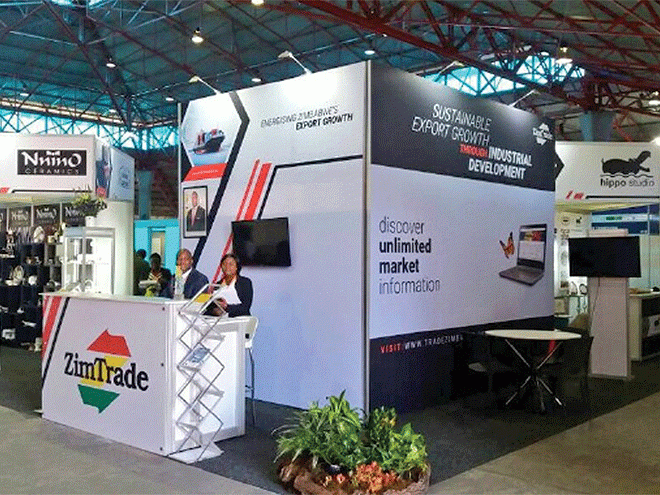 ZIMTRADE, the nation's trade development and promotion agency, has urged Zimbabwean companies to consider partnering distributors in Qatar and the region for product supply.
This, it said, will help boost the country's exports.
Qatar is an independent sovereign Arab State with a population of about 2,69 million people, according to the World Bank.
Its gross domestic product (GDP) stood at US$179,7 billion in 2021, while its per capita GDP was US$66,838 in 2021, making it a high-income country.
According to Trade Map, in 2022, imports into Qatar were coming from India, United States, Iran, South Africa and Netherlands.
Currently, most imports from Africa are from South Africa, Morocco and Kenya.
"Opportunities are vast in Qatar for horticultural produce since the country is a net importer. In the agricultural sector, the country is self-sufficient for 70% of its summer vegetables and 40% of winter vegetables," ZimTrade said in its latest report.
"Zimbabwean products are known for their quality. The retailers and distributors engaged preferred high-quality produce and are willing to consider Zimbabwean products. Throughout the scan, our blueberries were a common feature in the high-end retail outlets.
"QATFA, the agricultural authority of Qatar is familiar with alfalfa and katambora seed from Zimbabwe and expressed interest in importing these products."
The report said although the country was producing some grains, eggs and poultry, it was still dependent on food imports.
There is also opportunity to supply agricultural inputs as the country is working towards the development of their own agricultural sector.
Opportunities also exist for the supply of meat and meat products once Zimbabwe abattoirs and butcheries are certified for Halaal.
Further to this, the scan identified an opportunity for cordial beverages and other processed foods.
"The extremely hot weather in Qatar requires regular hydration and one is limited to fizzy drinks and sweet fruit juice concentrates, if they are not drinking water which can be a mundane and uninspiring hydration option," it said.
"There are no cordials manufacturers that exist in that market and if local cordial manufacturers can penetrate that market, they will dominate it with an absence of competition.
"There is high willingness to spend in Qatar and particular mention of Ramadan period presents a huge demand for goat meat, mutton, fresh fruit and vegetables in Qatar."
ZimTrade said the country had a diversified import market concentration, and this presented the opportunity for Zimbabwe to supply competitively.
"With Zimbabwe being a land-linked country, goods from Zimbabwe to Qatar can make use of air and sea transport. Qatar Airways flies from Zimbabwe directly to Qatar, via Zambia and this is a good option for perishables and other high-value products," it said.
Another option would be to export by road and then sea via South Africa or Mozambique, the report noted.
The mode of transport is best determined by the nature of the products being exported.
Qatar, according to the report, has a 20% tariff on iron bars and rods, non-alloy hot-rolled steel and 12-millimetre steel bars as well as cement.
Customs duty of 30% is levied on imports of urea and 15% on imports of records and musical instruments. The sale of pork and pork products is strictly regulated, only available at one store for non-Muslim residents of Qatar.
Pork, pork products, tobacco products and alcoholic beverages are subject to a 100% import duty.
From distributors, the main drivers behind this preference are the lead time, the distance, and the climatic conditions in relation to the infrastructure, the report said.
Warehouses are crucial to be logistically responsive since the lead time for imports is high due to paperwork and formalities, Zimtrade added.
Related Topics