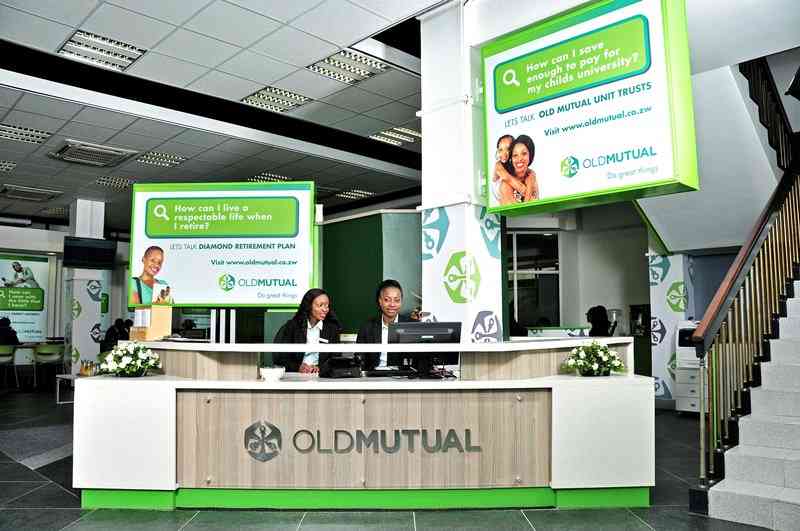 FINANCIAL services giant, Old Mutual Zimbabwe Limited (OMZL), through Old Mutual Digital Services (OMDS), has launched O'mari, a business unit that will provide mobile money services, insurtech, investech, digital lending, e-commerce and payments.
O'mari will also provide digital products and services for the retail mass market.
On May 4, OMZL launched OMDS as part of its strategy to pursue a digital transformation initiative to enhance its product offering and strengthen its service.
In a statement, OMZL group CEO Sam Matsekete said they were happy to release O'Mari onto the market as the business would extend innovative solutions to clients.
"We are pleased to launch O'mari into the market, a business that will extend innovative integrated financial solutions and promote financial inclusion everywhere in Zimbabwe. The solutions we are introducing to the market are customer first solutions that are aimed at sustaining, growing and protecting our customers," he said.
O'Mari is guided by the strategic vision of "creating better everyday lives, today and tomorrow." The business has launched products that include the O'mari mobile wallet, O'mari FoodCare, O'mari SchoolCare and O'mari HealthCare.
The mobile wallet can be accessed from all three major telecommunication networks Econet, NetOne and Telecel through the Unstructured Supplementary Service Data system. The wallet has been enabled for both United States dollars and local currency.
"O'mari customers can send money to any bank or mobile wallet, buy airtime for any network, make merchant and bill payments for billers such as Old Mutual, Zesa, TelOne, Liquid Home and many others. In addition, customers can cash in and cash out US dollars at major retail outlets across Zimbabwe," OMZL said.
"An exciting feature of the mobile wallet is the ability for customers to link their preferred bright neon-coloured ZWL ZimSwitch debit cards and USD visa debit cards to the mobile wallet. Customers are also able to generate a visa virtual card on USSD, WhatsApp and the mobile app channels to conduct online e-commerce transactions. With all these features and functionalities, the O'mari mobile wallet gives customers more options, choice and convenience."
OMZL said O'mari was more than just a mobile wallet and that the business had also launched two disruptive insurtech (insurance technology) solutions that are accessible on the mobile wallet.
"The O'mari SchoolCare and O'mari FoodCare solutions are affordable and flexible micro insurance solutions that are underwritten by Old Mutual Zimbabwe Life Assurance Company," the company said.
O'mari managing director Arthur Matsaudza said the new wallet gave customers options of choice and convenience.
"The insurtech and nano lending solutions that we havelaunched in addition to the wallet consider the everyday needs of our customers. We have designed solutions that are simplified, affordable and accessible — solutions that drive real social impact," he said.
Related Topics