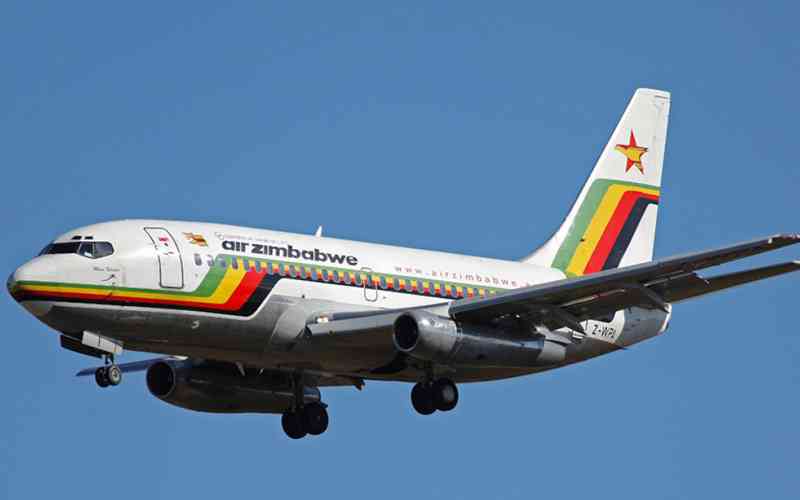 AIR Zimbabwe Private Limited (AZPL) has reportedly put out a request to dry lease two B777-200ER aircrafts from local and foreign companies, NewsDay Business has heard.
A "dry lease" refers to the rental of an airplane without pilots, the services of a crew, ground staff, ancillary equipment, routine maintenance or insurance.
The request by AZPL comes as the State-owned carrier seeks to resume flights between Harare and London, a lucrative route given the large Zimbabwean diaspora population currently living in the UK.
According to The Boeing Company, the 777-200ER (Extended Range) carries 314 passengers with a range of up to 7 510 nautical miles (13 900km).
"Air Zimbabwe (Private) Limited wishes to dry lease the two B777-200ER aircraft for a minimum period of two years on a 'where is and as is' basis," read part of a notice gazetted last week.
"Air Zimbabwe (Private Limited) now invites eligible leasing firms to indicate their interest in providing the dry lease services. Interested firms should provide information demonstrating that they have the required qualification, relevant experience, and aviation certifications to perform the services."
Leasing businesses and banks use dry leases, and the lessee is responsible for securing an Air Operators Certificate and registering the Boeing B777-200ER.
The owner will hand over physical possession of the plane to the lessee and will no longer be responsible for the plane's daily operations.
"Short-listed lessee will be invited to submit detailed technical and financial proposals, as described in part 1 of the Request for Proposals Procedures in the Standard Request for Proposals for the Selection of B777 dry lease firm," AZPL said.
"Comprehensive aircraft status and pertinent data will be availed in the Standard Request for Proposal. This opportunity is open to all lessee who meet the criteria for eligibility enumerated above. Participation is open to both Zimbabwe and foreign bidders."
AZPL board chairperson Chipo Mtasa could not be reached for comment on her mobile phone.
Related Topics