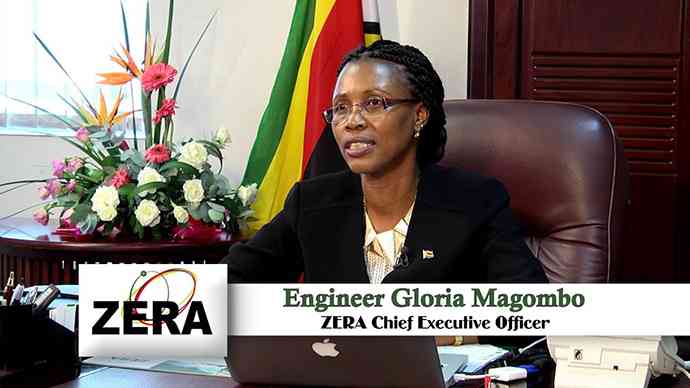 ENERGY ministry secretary Gloria Magombo said on Tuesday that African nations, including Zimbabwe, should participate in the value chain for renewable energy technology to support the expansion of their economies.
Renewable energy technologies include biofuels, solar, wind and hydro.
Currently, African nations are the end customers of the renewable energy technology products, despite the fact that practically all of the minerals utilised in the creation of these sustainable technologies are found in Africa. Lithium and other rare earth elements are a few of these.
"We need to get into the value chains and make sure that we do the value-addition within our countries and then we can adopt these technologies with a clear conscience to say that they are also helping our economies grow. Let's be part of the value chain and let's have our skill in the game," she said while addressing delegates attending the fourth addition of the International Renewable Energy Conference (IREC) and Expo 2023 in Victoria Falls.
She said African countries should not continue sitting on the sidelines while developed countries control the value chain.
"I know some of you are representing utilities, some are regulators, some are technology representatives. What is quite critical is the fact that we have not been able to adopt and take up these technologies at the same rate as our counterparts up north.
"We still need to do more and all these years we've been saying the amount of funding which has moved from the Global North to the Global South, has remained very small. And most of the people who have taken on board the technologies are those who are already having 100% access, but they're doing it because they are enhancing their energy security," she said.
"They are trying to change their energy mix so that they don't depend on gas. So, they had to take up new technologies. But for us here, I think we need to change the way we are looking at these technologies because these technologies are being produced elsewhere and we are importing them while our young people continue being unemployed."
Magombo indicated that to demonstrate Zimbabwe's commitment to join the renewable energy technology crusade, the country banned raw lithium exports.
"We do find those minerals in Africa and in our countries, but we have been exporting them as raw minerals and it's time to wake up and smell the coffee," she declared.
"As a country, we have made a decision to say we will not export most of these critical minerals in their raw form. There is a need for value addition and we have stopped the exports of lithium without value-addition and that is now happening and as we speak right now, that value addition is happening. So, we are not going to sit and wait for people to give us that US$100 billion which they promise every year and none of it has really come our way," she added.
Alpha Media Holdings (AMH) acting editor-in-chief Kholwani Nyathi told conference delegates that the media must set the agenda in the transition to a green economy.
"You will agree with me that, not just in Zimbabwe, but globally, the issues that dominate the media are political issues, corruption and scandals," Nyathi said.
"That's what really gets people talking and buying our newspapers.
"This puts pressure on editors to sell the papers because if you put something on the front page that doesn't really excite readers, the papers won't be sold.
"That means the editors are looking for the low-hanging fruits like scandals. Those are really the stories that actually drive the media.
"So, issues like renewable energy, climate change, and the environment are not really considered to be 'sexy' enough for the media and this is why you rarely find them on the front pages.
"Issues of climate change and renewable energy are often ignored, yet they are increasingly becoming central to people's daily lives as shown by the punishing load-shedding schedules and frequent natural disasters," he said.
He further noted that AMH began taking action to address the under-reporting of these issues four years ago, leading to the birth of the International Renewable Energy Conference and Expo that is now being held annually.
He said AMH platforms such as The Standard had deliberately created space for renewable energy-related topics to put the issue on the agenda.
"But still, more needs to be done to make sure that issues of renewable energy are in the limelight in the Zimbabwean media," Nyathi, who is also the editor of The Standard, said.
"That calls for support from people like you representing companies and those representing various bodies that deal with renewable energy."
The support, Nyathi suggested, could be through content creation and training of journalists in specialised fields such as reporting on climate change.
"So, we are looking at this support, not just as AMH, but as the media industry in general," he said.
Nyathi also added that AMH was committed to covering renewable energy issues.
The conference, whose theme is Managing The Future — Clean Energy Possibilities, is being attended by top energy experts, financiers, green energy entrepreneurs and investors, among others.
President Emmerson Mnangagwa is expected to officially open the conference today.
Mnangagwa, who is the patron of the annual conference organised by The Standard newspaper in collaboration with the Energy and Power Development ministry, will be making his second appearance at the event after last year's maiden address.
AMH are the publishers of The Standard, NewsDay, Zimbabwe Independent and Southern Eye. The group also owns tele-radio platform Heart and Soul.
The first edition of the IREC was held in Nyanga and the previous two editions were held in Zimbabwe's premier resort town of Victoria Falls.
Related Topics