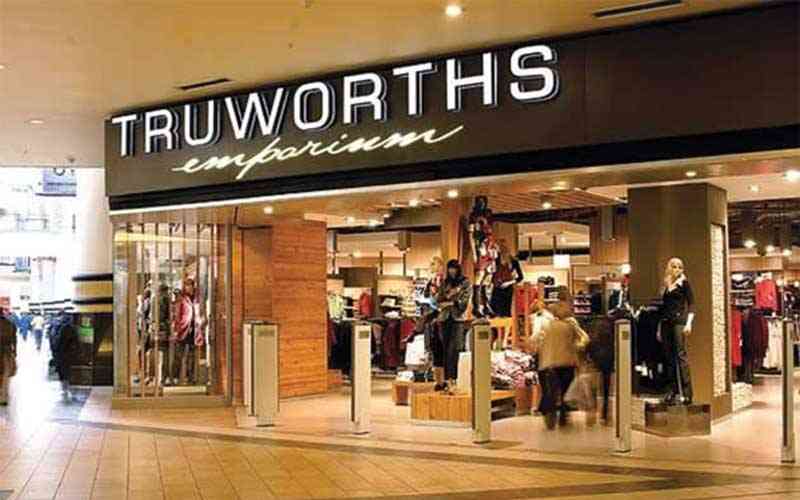 EXECUTIVES at the high-end Zimbabwe Stock Exchange-listed clothing chain, Truworths Limited project that volumes will fall in the coming year following a bold move to suspend Zimbabwe dollar credit sales.
In a joint statement accompanying financial results for the year ended July 10, 2022, Truworths chief executive officer Themba Ndebele and chairperson Mordecai Mahlangu said the outlook remained uncertain as disposable incomes continued falling in the face of high inflation.
At 243% in December, Zimbabwe has the region's highest inflation rate, which has undermined economic growth.
Consumers have turned to cheap second-hand clothing, throwing Truworths, which reported an inflation adjusted $37,1 million loss during the period, off balance.
The firm's revenues rose to $1,1 billion during the period, compared to $836 million during the comparable period last year.
"High unemployment levels and low disposable incomes due to inflation had a negative impact on volumes sold, with customers resorting to buying products in the unregulated market at prices which the business could not compete against," the firm said.
"Sales and profitability were adversely affected by the restrictive pricing laws which rendered products expensive in US dollar terms and relatively cheap in Zimbabwe dollar terms. This was further exacerbated by the widening gap between the official exchange rate and the black market exchange rate," Truworths added.
"The book grew by 207,1% and 90% of the customers were in good standing and able to purchase compared to the 84,8% in the prior year," the statement added.
"The allowance for credit losses as a percentage of gross debtors was 13,2% compared to 6,7% in the prior year. The environment remains uncertain, in particular the sustainability of the regulated rate of 200% and tight Zimbabwe dollar liquidity," it said.
In the past few weeks, a string of 2023 forecasts by leading advisory firms have also been downbeat.
Morgan & Co last week said a bloody run-up to this year's polls could be among the factors to undermine crucial foreign direct investment inflows and hammer Zimbabwe's growth prospects.
The report placed the country's 2023 gross domestic product at 2,5% — 1,3 percentage points lower that a 3,8% projection by Finance and Economic Development minister Mthuli Ncube.
It is the latest of a series of downbeat projections by Zimbabwe's leading advisories, which have given graphic illustrations of how bloody polls can trigger damaging upheavals.
The report hints that should key political parties stick to their traditional resentment and confrontation, positive market sentiment will taper and bears will camp on stock exchanges, as terrified investors scary for the exits.
Analysts say such developments may continue to affect spending patterns.
Related Topics