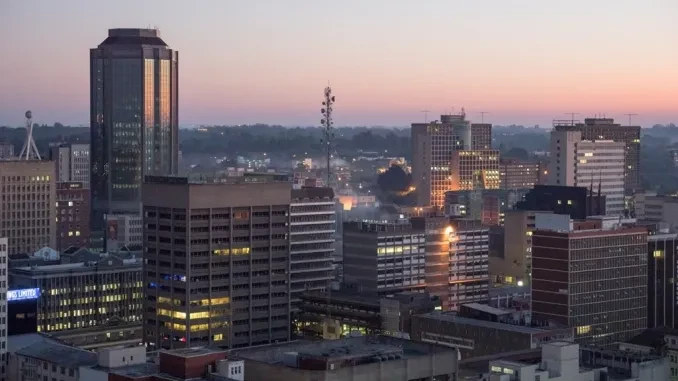 A LOCAL advisory firm, MMC Capital, says higher levels of migration by Zimbabwean firms from central business districts (CBDs) to less busy peripheral areas have taken a toll on owners of properties in CBDs.
In a new analysis of the industry, MMC also projected that rental income growth would be affected by election-induced jitters, as 2023 polls draw closer.
In its investment research paper, which was released ahead of the listing of Tigere Real Estate Investment Trust (REIT) two weeks ago, MMC said there were already big voids in CBD-based commercial properties.
It said the voids were more pronounced in office space, after many businesses migrated to suburban areas.
"The Zimbabwean property market has been characterised by vacancies in commercial properties within the CBD, especially with regards to office space resulting from widespread migration of businesses to suburban areas," MMC said.
"We opine that these property dynamics benefit the Tigere REIT in two ways. Firstly, the rising demand for suburban commercial property space should elevate rentals and property values in these areas, thus propelling Highland Phase 1 (the Tigere property) NAV (net asset value) and rental income. Secondly, the outflow of commercial tenants from the CBD has created an opportunity for high-quality developments such as the Chinamano Corner property to take advantage of the void. However, we opine that the pace of rental income growth will be affected by election-induced jitters in 2023 which may reduce traffic in the CBD," the report added.
Middle- to high-income residential properties have continued to present investors with an avenue for value preservation as the inflation trend remains uncertain.
MMC advised that equities were likely to remain favourable investment options going into 2023 due to the undervaluation on the Zimbabwe Stock Exchange (ZSE).
The bearish sentiment prevailing on the ZSE over the past weeks has presented buying opportunities in select counters that now appear undervalued.
The firm also noted that the current market dynamics presented significant market opportunities, but high interest rates on mortgage lending, coupled with declining disposable incomes, continued to act as hindrances to further growth in residential sector developments.
Follow us on Twitter @NewsDayZimbabwe
Related Topics