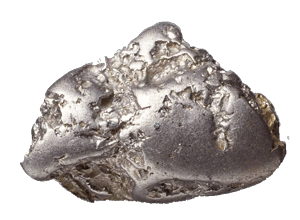 BUY Zimbabwe has urged government to review the 15% export tax on unrefined platinum saying its implementation is detrimental to the affected companies and the economy.
BUSINESS REPORTER
Buy Zimbabwe is a local initiative promoting the production and consumption of local brands.
The government recently decided to keep a 15% export tax on unrefined platinum arguing mines have failed to provide a roadmap on how they planned to set up a local refinery.
In his 2015 National Budget statement, Finance and Economic Development minister Patrick Chinamasa announced that he had postponed the introduction of the tax until January 2017 to give producers time to build the smelting and refining plants.
But the 2015 government's finance bill, which was published on January 9 2015, does not provide for the deferment of the export tax to 2017. The bill instead proposes its introduction from the beginning of this year.
"Buy Zimbabwe fully appreciates the Government's interest to beneficiate our natural resources to create more jobs and value for our great country. However, the implications of the immediate implementation of the export tax are detrimental to the affected companies and the economy," said Buy Zimbabwe chief economist Kipson Gundani.
"This will compromise any expansion projects and also likely to cause a cut back on capital expenditure, retrenchments, company closures and add to confusion on our ability to attract foreign direct investment."
He said Buy Zimbabwe was for wealth and job creation. "We therefore call on both Government and mining houses to put the economy and people of Zimbabwe first, before making decisions that are likely to jeopardize the envisaged gains from the policy intent," said Gundani.
"We urge the government to validate its claims that mining houses do not have a concrete road map in place for value addition through exhaustive engagement and dialogue. In turn, mining houses are compelled to be proactive and communicate with the Government on the progress they have made to date. It is only through dialogue that the parties can come to an amiable solution for the good of the country."
Gundani said the organisation was in the processes of engaging government andmining houses to immediately map the way forward.