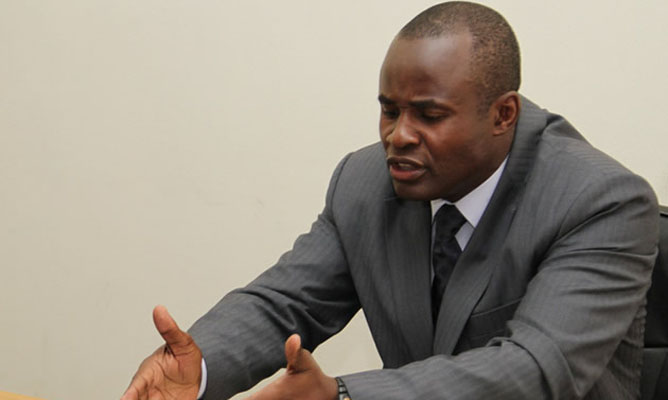 Former Mashonaland West Zanu PF chairman, Temba Mliswa was recently quoted in a local daily where he poured out his deep feelings about his expulsion from the ruling party.
By John,Our Reader
Of interest was his explicit pleading for re-admission into the revolutionary party. We all read that. He pleaded with Zanu PF to view him as a better devil than former Rhodesian Prime Minister Ian Smith, who was pardoned despite his gruesome murder of innocent Zimbabweans during the liberation struggle.
Knowing Mliswa's penchant for publicity, I bet my bottom dollar that the interview was conducted at his behest. He has been of late summoning journalists, who seem to be in the silly season, for numerous Press conferences.
However, the substance of those Press conferences is not even worth the paper they were offloaded on. A day after his plea was published, Mliswa summoned another Press conference to refute what was attributed to him by a local daily.
He shamelessly denied ever pleading for readmission into Zanu PF. He was forced to publicly rebuff this after members of his new political family expressed shock at his utterances.
Everybody was equally shocked to learn that Mliswa still dreams of being part of Zanu PF. People are aware of the behind-the-scenes agreement he entered into with the MDC-T. This is the reason why MDC-T spokesperson Obert Gutu rushed to defend Mliswa, saying he was misquoted.
As usual, blundering MDC-T officials are always misquoted. They still remember vividly Mliswa's authoritative prediction of an MDC-T victory in the forthcoming 2018 polls. So they were shocked.
Now that the journalists have seen for themselves that the person they thought was a newsmaker sells them a dummy and changes like weather. If they are not careful when dealing with Mliswa, they risk losing their credibility and that of the media houses they belong to.
How can journalists take seriously a person who summons a set of journalists today to tell them this story and wakes up the following day and summons another set to refute the same story?
By refuting what he said, Mliswa was attempting to discredit the national paper.
In this era of technological advancement, Mliswa will be embarrassed one day after a video clip is played that authenticates what he is refuting.
He is not a person to rely on. He behaves in any way to court publicity. Hopefully this is going to be the last time real journalists will provide space and airplay for him. Let journalism students, who are still learning the ropes of covering Press conferences, attend to him. He is useful in that regard.
Mliswa likes to hobnob with prominent people and scribes just for publicity. In the process, he does anything to lure that exposure. The interviews and phony Press conferences are only meant to get media attention.
Mliswa was recently in the media posing with Julius Malema, the leader of the Economic Freedom Fighters (EFF), at its headquarters in South Africa. A few weeks before that, he is said to have visited former Tanzanian leader Jakaya Kikwete, where he again solicited for pictures with the former president.
All these visits were meant to make people believe he is a prominent politician to reckon with. In Shona, they say zundu kugara mudanga hanzi ndave mombewo (loosely meaning someone whose ambition is naught).
There is no way that Kikwete and Malema could refuse to see him. Even a mere Hurungwe farmer can be afforded the same opportunity. The fact remains the same: Mliswa is just a political nonentity.
Roping in and imposing himself on prominent people was his way of survival while he was still in Zanu PF. He hoodwinked potential investors into believing that the buck stopped with him. He told them that he knew or was related to whoever mattered for their investment to sail through. In the process, he conned many.
In trying to buttress his rebuttal of the story in the State media, Mliswa said there was no way he could plead to join Zanu PF when he was labelled Vice-President Emmerson Mnangagwa's loyalist. What a lame excuse. He is already trying to court the imagined faction to fight for his readmission.
Unfortunately, Zanu PF does not need a divisive element like him, who already wants to join it on a faction ticket.
He alleged that former Vice-President Joice Mujuru's alleged group was working with the so-called G40. He, therefore, tries to present himself to the other imagined faction as a clean man, who is sympathetic to them. No, Mliswa, you are not wanted in Zanu PF. Better you transform your Yard into a political entity.