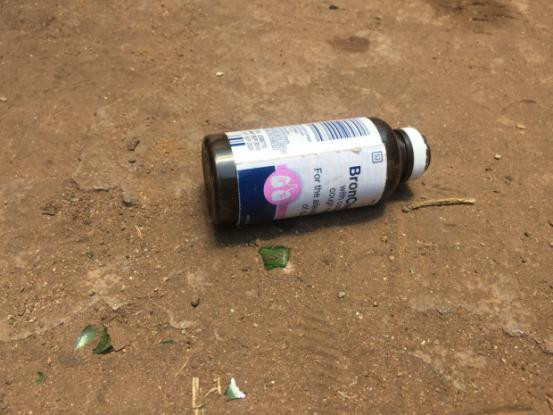 PEER pressure has been identified as one of driving force contributing to substance and drug abuse for youths at the Hopley Farm Settlement in Harare. Many have been caught up in the drug and substance abuse web, leading to unprotected sex which sometimes results in unplanned pregnancies and sexually transmitted diseases.
A number of youths, who spoke to HStv, narrated heart-breaking stories of how they were sometimes forced to take drugs or get into sexual relationships due to pressure from friends.
Succeed Magatsi (24) said he was exposed to drugs at 21 only to be rescued by National Aids Council's (NAC) Brother-to-Brother project, a programme aimed at behavioural change, weaning young people from drug and substance abuse.
"I want to thank the Brother-to-Brother program which rescued me. I am one of those who abused drugs. Before I started coming to the Brother-to-Brother I was taking drugs with my friends and getting high seemed cool. Obviously when given advice, I did not listen," he said.
Magatsi said due to intoxication, they would sometimes have sex with the same person as a group of friends.
"My friends and I dated this girl, in the past. So we all had sex with her and we didn't mind about protection. When she got pregnant, nobody could take responsibility," he said.
Another young adult who preferred anonymity said the programme enlightened them and they are now aware that protection is key when indulging in sexual intercourse.
"This program saved me, now I am aware of the risks of unprotected sex," he said.
Funded by NAC, the Zimbabwe community health intervention research (ZICHIRE-BC) has been at the centre of rescuing young boys from making wrong life choices.
At Tariro clinic and Youth Centre, ZICHIRE-BC contact person Obey Mukorera said the program aims to help reduce the spread of HIV and AIDS, and to teach young men and boys about sexual and reproductive health.
"We are trying to come up with collaborative effort towards the reduction of HIV and AIDS transmission in the community. The Brother-to-Brother program targets young men and boys aged 10-24 to conscientise them on sexual and reproductive health matters," Mukorera said.
Related Topics