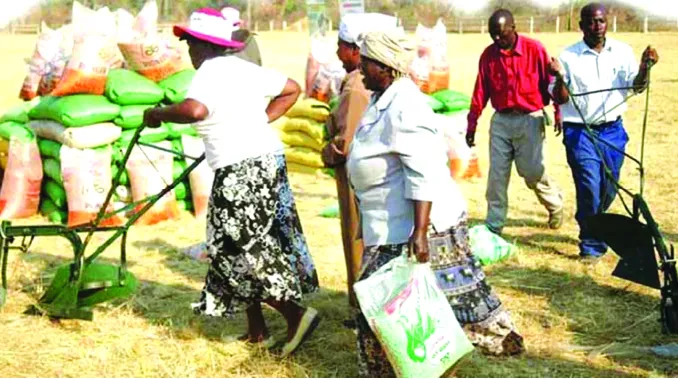 STATE-RUN Cotton Company of Zimbabwe (Cottco) chief operating officer Munyaradzi Chikasha has called for a probe into how farmers are utilising inputs under the presidential input scheme.
Government introduced the scheme during the 2014/15 agricultural season to help the "white gold" farmers to increase output.
However, despite cotton production nearly hitting a peak of 140 000 tonnes in the 2020/21 season, the following season production declined to under 60 000t and slightly rose to 90 000t in the 2022/23 season.
Speaking at a cotton indaba held in Harare last week to review the 2022/23 season, Chikasha said: "If we are all honest that we are financing cotton growers, why do we have the problem (of poor production)? There is need to monitor the distribution of inputs. The private players are not financing the production and it always has an impact on production.
"The inputs are enough to grow the crop. Let's not burden one player, but let farmers and contractors take part and let agronomists do their work. Let Cottco also have a follow up on what is happening. If Cottco is allowed to operate freely, it will be able to identify (competent) farmers."
Challenges in getting cotton farmers to produce more could be seen in the fact that over the first nine months of the year, cotton exports totalled US$11,64 million, down about 49% from the comparative 2022 period.
Cotton is the country's second biggest agricultural export crop after tobacco.
Southern Cotton Company chief executive officer Caos Nzenze blamed side-cropping for problems in the sector.
"The target beneficiaries of the cotton presidential inputs programme are farmers, however, the desired result of an increase in production is not being achieved as some farmers are side cropping and selling the inputs," Nzenze said.
"Our recommendation is that private ginners be allowed to participate in the distribution and administration of the inputs programme by financially contributing towards that process to ensure that farmers grow the crop."
Cotton Council of Zimbabwe chief executive officer Chris Murove said despite government's goodwill to revitalise the industry, it should change the free input scheme and replace it with a credit-based arrangement.
"The free scheme should actually change to a credit concessionary inputs scheme," Murove said.
Related Topics