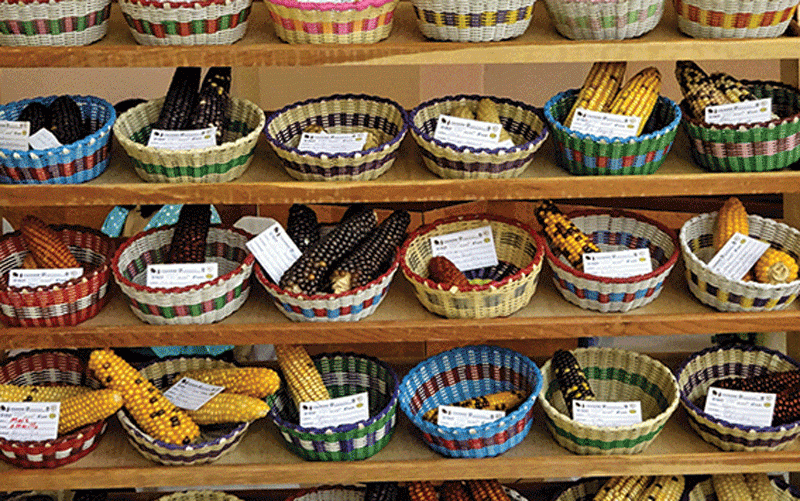 BRITISH international charity, Voluntary Services Overseas (VSO) together with government, have urged smallholder farmers to establish seed banks for small grains, drought-tolerant and pest-resistant seeds to ensure food security at both household and national levels.
A seed bank, often called a germplasm bank, is a repository for seeds of various plant species, both natural and engineered.
As the 2023/24 summer cropping season beckons, the Meteorological Services Department (MSD) continues to warn farmers of the El-Niño phenomenon, giving rise to efforts to promote the growing and preservation of drought-tolerant seed varieties.
The Mhakwe Seedbank, established by the community in Chimanimani district, Manicaland province, is one of several initiatives supported by VSO in partnership with the government and its implementing partner, Towards Sustainable Use of Resources Organisation.
Smallholder farmer Queen Majokwiro told NewsDay Farming during a media tour in the district that seed banks can ensure climate-resilient agriculture.
"Seed banks allow you to remain a farmer who is food self-sufficient. You preserve your own seed at the same time they also allow you to sell to other farmers," she said.
"The seeds we keep here are our traditional grains that were planted by our forefathers and they are in their natural state."
Majokwiro, who has established her own seedbank, believes they are key in preserving and propagating first-generation seed.
VSO also capacitates farmers with organic fertilisers, including fermented and organic manure from matter readily available in communities to improve accessibility to quality seed varieties before the planting season.
VSO project manager, Simba Guzha said the organisation's aim is to capacitate smallholder farmers in Chimanimani and other areas to enhance their livelihoods.
"As VSO, we work with well-established experts in particular areas and community volunteers. Here in Chimanimani, we have placed an ecology specialist capacitating young community volunteers who also participate in risk assessments, collection of data and doing the action plans," he said.
Guzha said seed banks were beneficial as a hedge against climate risks.
"Famers can store seeds but also exchange them amongst themselves. This bartering feature helps to clarify which strains farmers find most useful, for example, by offering drought resistance," he added.
He highlighted that VSO provided the platform for a blended approach on seed sovereignty, improvements of seeds in case of a disaster.
"Most community seed banks managed to keep seeds and this helped farmers after Cyclone Idai," he added.
Agricultural Advisory and Rural Development Services extension officer, Pride Gowere said the adoption of small grains and good agronomic practices were key to household food security.
"We are urging farmers to maximise output production from a small unit area through planting of small grains considering the country is expected to receive below normal rains. By having household food security, we ensure national food security," Gowere said.
In 2019, Chimanimani was struck by tropical Cyclone Idai which left a trail of destruction, displacing 270 000 people and killing hundreds of people and livestock.
Related Topics