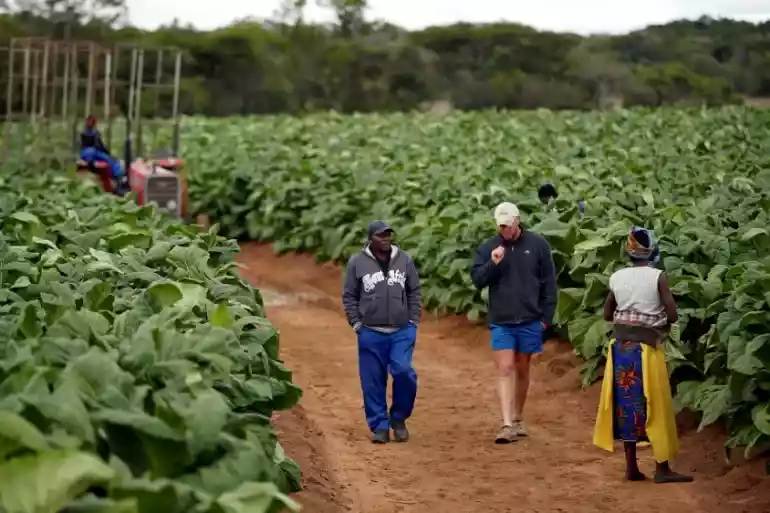 ZIMTRADE says the country's agricultural produce, such as maize, tobacco, citrus fruits, beef and dairy products, are highly sought-after in the Democratic Republic of Congo (DRC) due to their quality and taste.
With a population of over 80 million, the DRC has a high demand for food products, including grains, fruits, vegetables and meat.
As a result, buyers and leading distributors in the DRC are increasingly looking to countries in the region like Zimbabwe to meet demand.
ZimTrade said Zimbabwe's products are in high demand due to the country's long-standing reputation for producing high quality agricultural products.
"Zimbabwean products, such as maize, tobacco, citrus fruits, beef and dairy products, are highly sought-after for their quality and taste," the national trade development and promotion organisation said in its latest newsletter.
"Buyers and distributors in DRC recognise the value of Zimbabwean agricultural products and are eager to establish trade partnerships to meet their market demands."
According to the newsletter, the DRC has shifted its focus towards Zimbabwe with a view of growing its agricultural base and diversify its economy from the mining sector.
Following the success of the Outward Trade Mission held in Lubumbashi and Kolwezi, DRC in May 2023 — where ZimTrade took 15 companies to promote their products and services — a lot of interest was generated for diversified Zimbabwean products.
As a follow-up, a business delegation from Likasi and Lubumbashi, DRC, came to the Seed Co field day towards the end of May 2023 to network with Zimbabwean farmers and identify reliable suppliers of agricultural inputs, chemicals and implements.
"It is noteworthy that DRC is emerging as a lucrative market for agricultural inputs and implements on the continent," ZimTrade said.
ZimTrade revealed that in order to assist local companies to tap into DRC market, it has partnered Zimbabwe Agricultural Society to organise the Zimbabwe-DRC Business Forum to be held on the sidelines of this year's edition of the Zimbabwe Agricultural Show.
The forum scheduled for August 29, 2023, will consist of a trade and investment conference, business to business meetings and company visits.
The trade and investment conference will be addressed by the DRC provincial governors for Haut-Katanga, Haut-Lomami, Lualaba, as well as president of FEC, DRC's private sector federation.
Related Topics