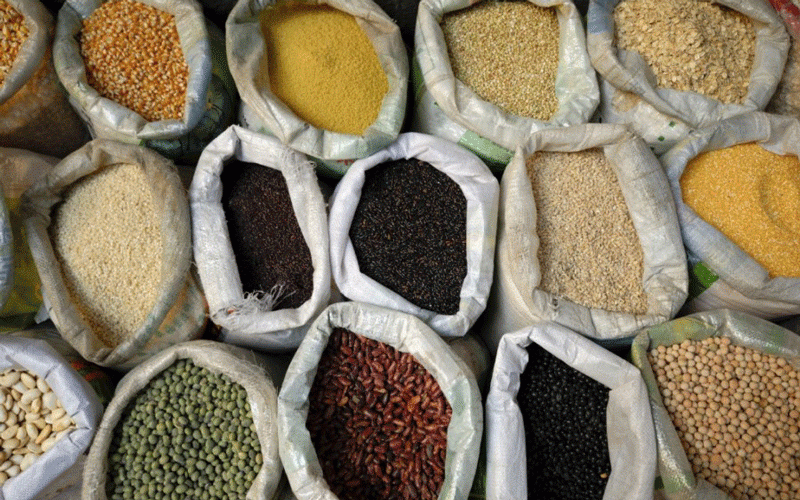 GOVERNMENT has introduced a small grains policy to help farmers living in the country's dry regions improve food security, according to Agritex, an agency that advises farmers in Zimbabwe.
Authorities have been concerned about poor prioritisation in planting small grain crops, which are generally drought resistant.
They also serve as substitutes for maize, Zimbabwe's staple crop, in regions affected by deficits.
Grain output was significantly low in most parts of Zimbabwe during the 2021/22 farming season due to low rainfall.
Speaking on the sidelines of the United Nations Development Fund-Zimbabwe Resilience Building Fund End of Programme in Bulawayo last week, Agritex director Stancilae Tapererwa said the small grain policy would guarantee food security in the most affected districts.
"As you are aware, in this country, we have five agro-ecological regions," Tapererwa said.
"We have realised that if you grow maize in those (dry regions), they don't do well. You grow maize in those areas and it's a total failure every year. So as the government, we have come up with a policy that we need to promote small grains in those areas."
He added that after initially resisting, farmers in the affected areas were slowly realising the importance of the policy.
"In the past, farmers and politicians from those areas were resisting. They thought that we were segregating them by giving them small or traditional grains in their areas, while the rest of the country was receiving maize," Tapererwa told NewsDay Farming.
He added that Agritex had started promoting small grains with demonstrations to farmers.
Non-governmental organisations had joined to assist by giving seeds for sorghum, pearl millet and rapoko, added the Agritex boss.
"We started giving the early adopters, those who gave them the seed would demonstrate the spacing and when the crops did well, we organised field days where farmers came to see," he added.
"That way a lot of farmers have started to appreciate growing of small grains in those areas."
Tapererwa said government was also putting in place a programme to protect grains from quelea birds, a breed of wild birds that devour crops in large volumes when they reach maturity stage.
"In the Department of Agritex, we have a department of pest control. They are now assisting farmers to ensure that these birds are controlled. We have also introduced threshing machines to make harvesting less tedious for farmers," Tapererwa told NewsDay Farming.
Related Topics