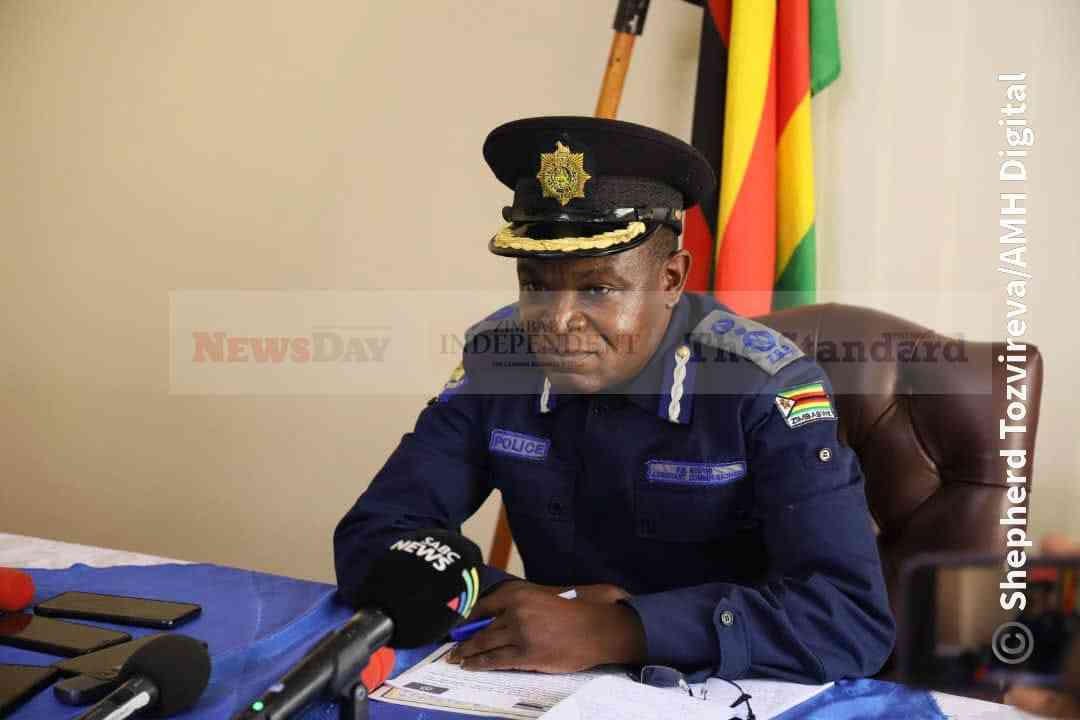 POLICE yesterday claimed to have uncovered a plot by the Citizens Coalition for Change (CCC) to prematurely announce election results, but the opposition party said this was not true.
The police made the claims to justify the arrest of election observers from the Zimbabwe Election Support Network (Zesn) and the Election Resource Centre (ERC) for conducting an illegal parallel vote tabulation exercise.
Addressing a Press conference in Harare, police spokesperson Assistant Commissioner Paul Nyathi said the ERC and Zesn exercise was part of a wider CCC strategy to announce election results before the Zimbabwe Electoral Commission (Zec).
"We are also aware that this was part of some politicians' strategy, like what was announced by the CCC leader (Nelson Chamisa) that they were going to announce results by August 24, 2023," Nyathi said.
"This was part of the strategy and we are also aware that the information they were receiving was being co-ordinated by some observers and also some political party agents who were deployed at the polling stations."
The CCC yesterday said it had no intention of announcing election results, citing illegalities.
In a joint statement, ERC and Zesn also dismissed the police claims.
"Moreover, the safety of the broader ERC and Zesn family, their members, observers, volunteers and partners is compromised," they said.
"At this point, ERC and Zesn's ability to promote transparency and accountability of the election has been severely undermined."
Police and Zec warned individual, political parties and other groupings against announcing election results.
Former Finance minister and then MDC Alliance vice-president, Tendai Biti, was arrested for announcing Chamisa as the winner of the disputed 2018 election.
The CCC said it was collecting all V11 forms to prevent election rigging.
The CCC called on party supporters to camp outside polling stations to prevent rigging, but Nyathi said such gatherings were illegal.
"There is no gathering at polling stations which is going to be allowed by the police," he said.
Related Topics