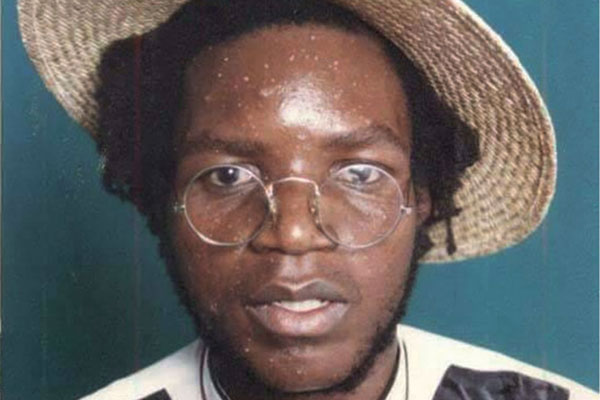 BY ADMIRE JAMU-MLAMBO
ONE of the only two surviving members of the original Chazezesa Challengers band, Leeroy Lunga, yesterday said it appeared as if Fanuel "System" Tazvida died with the original sound of Kanindo origin (smoko), which his heirs failed to sustain.
In a wide-ranging interview with NewsDay Life & Style, the 45-year-old lead guitarist and backing vocalist said Tazvida's death 21 years ago was a huge blow to the highly popular band.
"There was confusion in the band during the first days as we did not know the direction to take. However, I would want to acknowledge the support that we got from our smoko fans. Peter (System's younger brother) was the heir apparent. He had to rewrite some of the songs which had been done by System," he said.
Lunga said after the death of the Tazvida brothers — System and Peter — smoko music took such a severe knock that some fans thought the band was defunct.
"As I see it, smoko music is in the intensive care unit and this can be attributed to family interference. Moreso, most original members of the band are no more. Due to the inactivity of the band, many copycats are now capitalising on that gap trying their luck," he said.
Lunga, however, said they were trying their best to revive smoko music, but that was only possible through the re-unification of the surviving members and the current crop of musicians from the Tazvida family.
"There is need for the Tazvida family to put aside their differences for the good of the band and smoko music," he said.
Lunga said he had fond memories of their international trips and stage collaborations with Thomas Mapfumo, the late Oliver Mtukudzi, Paul Matavire (also late) and Khiama Boys.
"Another great memory was when we went to record the album Mutunhu Une Mago in 1995 which had the hit song Anodyiwa Haataure that was also my first time to be in the studio with System," Lunga said.
He also recalled a Masvingo incident where a band member stole show proceeds in 1995 and they had to seek help from a traditional healer to identify the culprit.
At the time of his death, Tazvida had six albums under his belt. The band at the time was made up of Lunga, Lucky Mumiriki, Peter Tazvida, Boysen Shoko and Josphat Matope.
The outfit is currently fronted by King Tazvida, a younger brother to System and Peter, but its dominance has diminished.
System succumbed to an undisclosed illness in 1999 and Peter passed on in 2002.