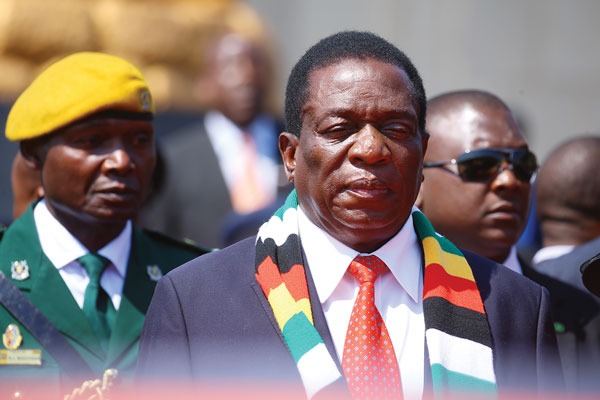 THE main opposition MDC Alliance has expressed displeasure at the appointment of President Emmerson Mnangagwa's relative, Kudakwashe David Mnangagwa, to the National Building Society (NBS) board, describing the move as nepotism.
BY VENERANDA LANGA
MDC Alliance national spokesperson Jacob Mafume said the appointment showed that Mnangagwa's new dispensation was not different from that of former President Robert Mugabe, who appointed his daughter, Bona, and her husband Simba Chikore to very influential positions at State-owned Enterprises (SoEs).
Bona was appointed to the Censorship Board last year, while Chikore was appointed chief operating officer of national carrier Air Zimbabwe in 2016.
Other members of the NBS board include Douglas Zimbango (board chairperson), Precious Sibiya (board vice-chairperson), Tinotenda Kambasha, Josephine Ncube, Nimrod Chiminya, Betserei Madzivire, Stanley Kudenga, Munashe Shava, Theresa Murumbi and Ethel Chitanda.
"The MDC (Alliance) is irked by the decision to appoint Kudakwashe David Mnangagwa on the NBS board, and just like any other form of corruption, nepotism has no place in a democratic society," Mafume said.
"In previous arrangements, we witnessed appointments of Mugabe's kith and kin and folk into influential positions, including the appointment of both Bona and her husband Simba to State institutions," he said.
Mafume described the move as "corrupt" and a total failure to break from the past by the new regime.
"We are of the view that the NBS must be concentrating on a radical housing programme, specifically for development and urbanisation of rural areas. Appointing 'a Mnangagwa' to the board will not help this cause. As a NSSA-owned [National Social Security Authority] bank, a clear appointment criterion must be used and appointments must be made public."
Mafume said the MDC Alliance, in its economic blue print SMART, suggested that there be public interviews for appointments of people in SoE boards to ensure transparency.
"We also restate that the NSSA reform is imperative to ensure the commercial section brings back profits to the core business of paying out pensions, and we find this kind of corruption to be an impediment. More importantly institutions meant to combat corruption must investigate these kinds of decisions."
He said the roles of independent institutions like the National Prosecuting Authority, the Zimbabwe Anti-Corruption Commission and the Zimbabwe Republic Police should be strengthened to deal with corruption.