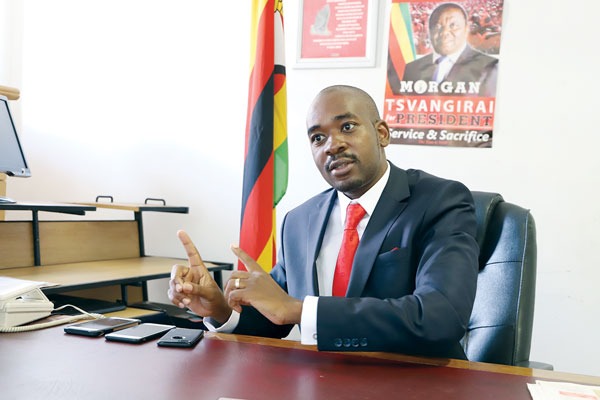 THE Constitutional Court (ConCourt) returned its verdict on the contentious July 30 Zimbabwe presidential election.
By Kanji Masunda,Our Reader
Under normal circumstances, the findings and ruling in favour of a President Emmerson Mnangagwa victory by the ConCourt would have settled the matter once and for all.
But presidential hopeful and MDC Alliance leader Nelson Chamisa still feels hard put, prompting the question: What's next?
Chamisa, in a post-ConCourt ruling Press conference ruling promised to rollout protests in protection of what he calls a people's vote.
Chamisa still claims that he garnered in excess of 2,6 million votes against Mnangagwa's slightly over two million votes.
On his part, Mnangagwa at his inauguration on Sunday at the giant National Sports Stadium in Harare, attended by several dignitaries, intimated that he had won square and fair.
He also appeared magnanimous, inviting Chamisa and other losing July 30 presidential hopefuls to join him as he embarks on a national rebuilding trajectory of a country that has gone through decades of retrogression.
But Zimbabwe is not alien to ugly and ruinous political contestation, both which have dealt the ordinary citizens a cruel and knock punch. And now this lingering issue of legitimacy …
One hopes that the African Commission for Human and People's Rights (ACHPR) Chamisa has approached possesses the capacity to bring a lasting solution to Zimbabwe's drawn out political problems.
It is said that Chamisa has all the evidence he requires, including all the V11 forms which his lawyers didn't produce at the ConCourt last week to bolster his application, to have the ACPHR reverse Mnangagwa's victory and probably have himself declared President.
But the big question is whether his application will be admissible? Will Chamisa not be accused of approaching the commission with dirty hands, after having failed to produce the evidence at the ConCourt last week?
Another problem will be the capacity, in the absence of an African Union standing army, to implement a Chamisa verdict to the presidency, if it pans out that.
Previously, the ACHPR has been described as a toothless bulldog, all barking and no bite.
Zimbabwe's plethora of problems, including the matter of legitimacy, in the view of many analysts, can only yield to internal dialogue, spearheaded by the international community.
All other paths, including restrictive measures on the country, have only led to a dead end in the past.