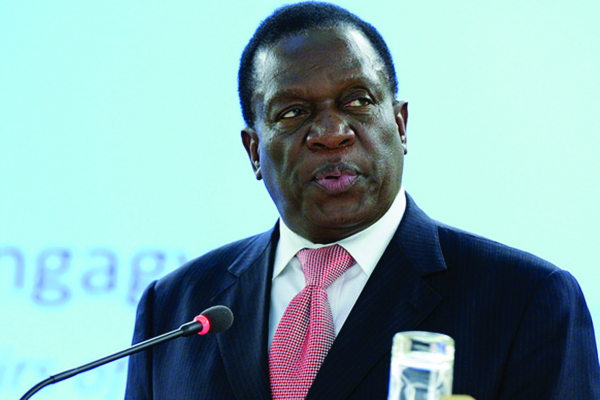 ZANU PF youth in Harare are today expected to embark on a solidarity march in support of President Emmerson Mnangagwa, a day after the opposition MDC Alliance held it's hugely-attended peaceful march demanding the implementation of electoral reforms.
BY OBEY MANAYITI
Thousands of MDC-T supporters and others from several parties in MDC Alliance took to the streets yesterday and deposed a petition at the Zimbabwe Electoral Commission (Zec) offices.
Initially, Zanu PF had slated its solidarity march on the same day with that of MDC-T protest, raising fears of a possible clash.
Zanu PF youth later rescheduled to today on the advice of the police.
In an interview yesterday, Harare provincial youth chairman, Godwin Gomwe said everything is set for the march, claiming they will surpass the MDC Alliance one in terms of numbers.
"We are going ahead as planned, nothing has changed in terms of the message for the solidarity march. What only changed is the date," he said.
Asked if the party did not feel threatened by the huge turnout at the MDC Alliance solidarity march, Gomwe sarcastically retorted: "How many people can fill the Africa Unity Square? Just
3 500 people and to us, they were not many. Obviously we will surpass them."
Before they cancelled the Tuesday march, Zanu PF youth leadership was reportedly divided on the usefulness of the counter march, with some describing the move as naivety considering that they might fail to match the opposition in terms of numbers.
Deputy youth chairperson, Lewis Matutu refused to comment, describing the solidarity march as mere provincial activity.