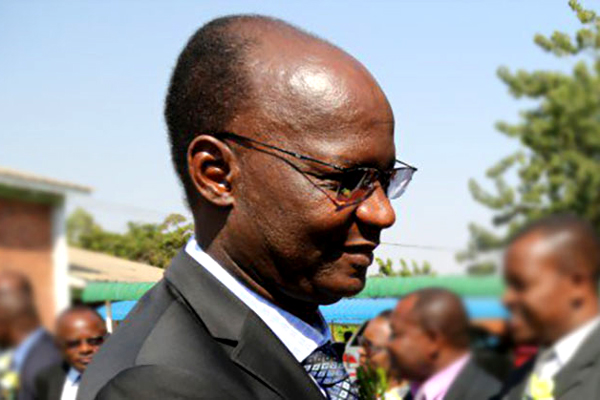 MYSTERY over the whereabouts of former Higher Education minister and Zanu PF politburo member, Jonathan Moyo deepened yesterday, with the Kenyan government denying claims that the Zimbabwean politician was granted political asylum in the East African nation, after he fled his country following the ouster of President Robert Mugabe over a month ago.
Everson Mushava/The Nation
Moyo sneaked out of the country at the height of a military intervention code-named Operation Restore Legacy and went into self-imposed exile, from where he occasionally fires potshots at President Emmerson Mnangagwa's administration, which has shown increasing annoyance at his posts.
Since then, there has been speculation in the Zimbabwean media that Moyo escaped to Nairobi together with his close ally, Saviour Kasukuwere.
But Kenya government's spokesman, Eric Kiraithe, at the weekend, denied claims that Moyo was in the country as a political refugee.
"I would have known if he was in the country," Kiraithe told the Nation on Saturday.
"Political asylum is a security issue and his request would have been processed by the NSAC (National Security Advisory Council) and the Cabinet."
Mnangagwa has in the past hinted that he will seek Interpol's assistance in Moyo's extradition, but a search on the international police organisation's website shows that the former university lecturer is not on its wanted list.
Authorities want Moyo tried on corruption charges after he was accused of siphoning $400 000 from the Zimbabwe Manpower Development Fund.
Initially, they were claims that Moyo had been detained by the military, which turned out to be untrue.
Besides Moyo, several other former high-profile Zanu PF politicians have been the subject of much speculation, with some suggesting that they had been detained by the military.
There are claims that Mnangagwa had asked his Kenyan counterpart, Uhuru Kenyatta to order Moyo to zip up and stop attacking the Zimbabwean government from foreign soil.
But, Kenya's Foreign Affairs ministry spokesperson, Edwin Limo, said he was not aware of such a request from the Zimbabwean government to the Kenyan authorities.
Kenyan Interior ministry spokesperson, Mwenda Njoka, concurred, saying: "I have asked our immigration guys and they said he is not here. I think the Zimbabwean media are doing some fishing (expedition) to try to find out where he is."
Yesterday, Moyo, shooting from the hip, said he was on "Twitter and not in Kenya", before accusing the military of trying to kill him on November 15, when the army launched its intervention.
Moyo is accused of being the brains behind Generation 40, (popularly known as G40), which was a faction within the ruling Zanu PF party opposed to Mnangagwa.
Moyo, who is married to a Kenyan, once worked for an international non-governmental organisation in Nairobi in the 1990s, where he was accused of defrauding it of thousands of dollars.